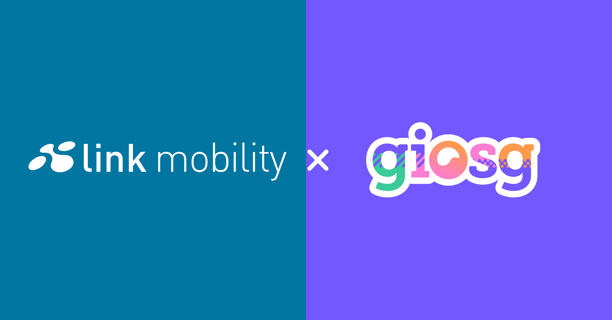 28 JUNE, 2022. Giosg, the leading tech and software platform that combines live chat, bots, conversational AI and interactive website content, today announces that they have entered a partnership with LINK Mobility, the Communications platform as a service -provider that offers a wide range of mobile services.
The partnership agreement was signed on June 2nd 2022, and the collaboration marks a strong quality and communication focus for both parties. The goal is to deliver high-class services to businesses looking to improve their customer engagement and experience with an omni-channel strategy. The growing demand for mobile messaging channels, such as WhatsApp for Business API, has now been fully integrated into the giosg platform.

The initiative helps businesses to serve their customers in their preferred choice of channel, creating new customer journeys and generating new business opportunities – all done in one user-friendly interface. Now fully integrated to the giosg platform, there is no need for additional tools or any IT-development. Both companies have put a lot of resources into their customers' success with WhatsApp Business.

"WhatsApp Business Solution enables giosg's customers to proactively engage with their customers and create innovative customer journeys for sales, customer service and marketing purposes. Adding automation and quick-replies, companies are able to easily improve their service efficiency and resolution time. We are looking forward to collaborating with LINK Mobility to strengthen this work process", comments Mika Helaskoski, VP of Partner Sales at giosg.

"We are excited to have entered this partnership with giosg to deliver first-class communication strategies. Scaling your service offering to WhatsApp will give your company a true competitive advantage and greatly improves customer experience when you are ready to serve your customers in their preferred channel, wherever and whenever they want.", comments Teemu Saarnio, Partner Manager at LINK Mobility.

About giosg
Giosg helps companies build engaging online experiences that turn into sales — fast.
By combining live chat, chatbots, AI, and interactive content in one platform, we make quick and personalised service a part of your customer journey and enable your teams to use their expertise and selling skills to deliver a complete buying experience.
We want to reimagine, redefine and revalue the interaction between organisations and people in the digital world. Today, over 1200 companies worldwide in retail, automotive and real estate, among others, have joined us in our quest. For more information, visit: https://www.giosg.com/
About LINK Mobility
Across industries, LINK Mobility offers a wide range of innovative and scalable mobile services, creating valuable digital convergence between businesses and customers, platforms, and users. As a Communications Platform as a Service (CPaaS) provider, LINK Mobility makes mobile interaction and modern conversation easy. Including all aspects of mobile communications, they provide fast, global, and personalized messaging as a key driver in the business-customer dialogue of today.
For more information, visit: https://linkmobility.com/about-us
Press contact giosg
Sofia Correnti
PR & Communications Manager giosg
sofia.correnti@giosg.com
+46708452309


Press contact LINK Mobility
Immo Salonen
Managing Director, LINK Mobility Oy
immo.salonen@linkmobility.com
+358445051182
Click here to read the press release in Finnish.