Discover how DNA automated their chat conversations with a chatbot and improved their employee satisfaction by reducing the workload!
The background and the challenge
DNA aims to provide the best possible customer service for both their B2C and B2B clients. One of the company's strategic goals was to improve their corporate customer self-service and it's usage.
DNA identified that the efficiency and functionality of their live chat channel could be enhanced and used to help customers self serve.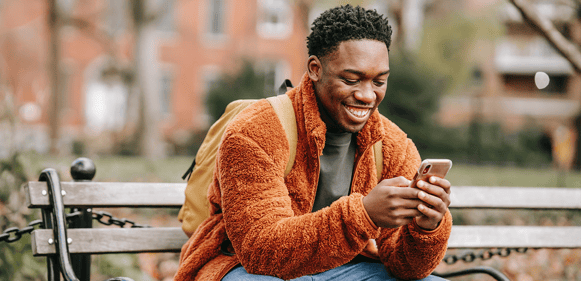 The Solution
DNA has been a loyal customer of giosg, utilising giosg Live Chat to support their customers for many years. Throughout that time, giosg and DNA have developed a good business relationship. The solution to DNA's self-service challenges came about in one of their regular development meetings.
DNA decided to automate their customer service online and their existing chat service by implementing a button-based chatbot into their existing chat window. The button chatbot enables their customers to help themselves without needing assistance from a live agent.
The options provided by the chatbot are based on DNA's text analytics and enriched with data from previous live chat conversations. Analysis showed that DNA's customer service questions usually fall into ten categories, which were used as the basis for building the chatbot's conversation flow.
Mia Nyberg, DNA's Development Manager emphasises the benefits of building a chatbot flow, "Categorising our customer service inquiries is a great opportunity for us to learn more about our customers. Giosg also provides suggestions for building chatbot flows, if existing customer data isn't substantial enough."
Once the button chatbot is ready, it's quick and easy to update. DNA and giosg communicate once a fortnight about potential development opportunities and changes to the chatbot are made by one person alongside their other work.


"Cooperating with giosg has been easy. Giosg helps their customers succeed and provides support whenever needed, which is important."
Mia Nyberg, Development Manager, DNA


The Results
DNA has successfully automated their corporate customer service. The results can be seen in the numbers and the positive feedback from DNA's customer service agents.
In December 2020, DNA A/B tested two different variables splitting their website traffic 50/50:
💬 Normal chat window → 3% of visitors started a chat
🤖 Chatbot with the option to open a chat → 2% of visitors started a chat
👉 Chatbot decreased the number of chat conversations by 33%, enabling customers to self serve.
In just a month of launching their button chatbot, DNA's chat conversations decreased by 58%.
Getting customers to contact them through their chatbot supported customer service instead of their email channel, has been the biggest operational change.

DNA's chat customers have been incredibly satisfied. 96,3% of people who have interacted with their chatbot say their experience was positive. DNA's customer service agents also like the solution and the reduction of their workload has improved their overall employee satisfaction.


The future
DNA will continue to develop their chat service and potentially further improve automation with AI. The chatbot's ability to answer more detailed questions in parts of the customer journey and the proactiveness of their service are on the top of their improvement list. The possibility to develop and scale solutions like giosg is vital for DNA's further development.


"Giosg's solutions are easy-to-use and our effective collaboration has been the highlight of our cooperation. We're committed to working together by focusing on our joint goals, taking an iterative approach, and developing our combined expertise"
Mia Nyberg, Development Manager, DNA