Yliopiston Apteekki (The University Pharmacy) is known for providing excellent customer service and is leading the way with their digital customer service. They provide personalised professional services in their pharmacies and now via phone and chat.
In 2019, their online sales grew by almost 60 percent. Their online chat has become their most popular customer service channel, surpassing their phone support. How exactly did they achieve this?

We asked Katarina Lehtinen, Customer Information Service Manager, from Yliopiston Apteekki to tell us how they are leading the way by digitalising their customer service.
The Challenge
We set out to develop our online store and wanted to offer an equally personalised and excellent service online as we do in our brick-and-mortar stores.

To achieve this, we decided to incorporate a live chat solution for serving customers and providing one-on-one medical advice online. We opted for a chat that could be easily integrated into our online store to ensure a seamless service.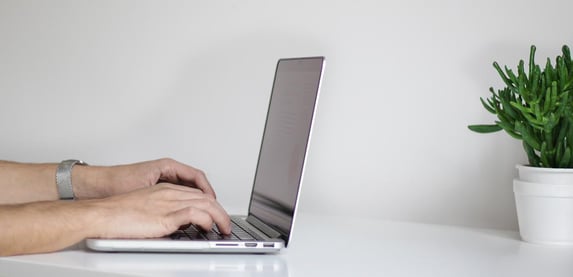 Enter Giosg
We chose giosg's Live Chat solution because of their solid reputation and diverse features. Our chat customer base has grown exponentially over the years.

At the moment, we have 60 experts supporting customers via our chat, helping them find products and answering their inquiries. The chat support for our online store serves customers all year round from 7 in the morning until midnight.
We utilise giosg's high level data security and identification features, to provide customers with personal health and medication advice. We also use giosg's basket feature in our online store, to enable our pharmacists to add prescription drugs into a customer's online basket.
We have different types of customer groups shopping in our Yliopiston Apteekki online store. So, offering targeted digital interactions to the right visitors helps us provide a better customer experience.
Being able to route conversations to the right expert, whether a pharmacist or cosmetologist, makes our service seamless and improves our customer online experience.

In addition to our chat support, we also use different types of targeted marketing messages such as pop-ups to inform customers about our one hour click and collect service.
The results
At the end of 2019, the number of chats we had with our customers exceeded the number of phone calls, which have remained the same for the past few years.
In 2019, we had 200 000 chats and we believe the number will only continue to increase. Despite this growth, we have been able to uphold the same high quality standards. The customer satisfaction score of our online stores is at the same high level as our brick-and-mortar pharmacies.
We have achieved excellent sales results. Our digital sales channels have grown more than tenfold in the past four years, and our cyber secure chat has played a very important role in achieving that.

Customers are more likely to spend more and have a higher average purchase value when engaging with chat. By allowing customers to communicate directly with our experts online, we have also seen an increase in drug prescription orders.


"Our chat service means that our expertise is always accessible to customers regardless of where they are. Our chat has now become the most popular customer service channel, more popular than the phone."
Katariina Lehtinen, Manager of the Pharmaceutical Information Services unit,
Yliopiston Apteekki