A1 Liveshop hits the ground running by achieving a 24% online conversion rate and surpassing their sales targets by offering immersive customer experiences and quality live support.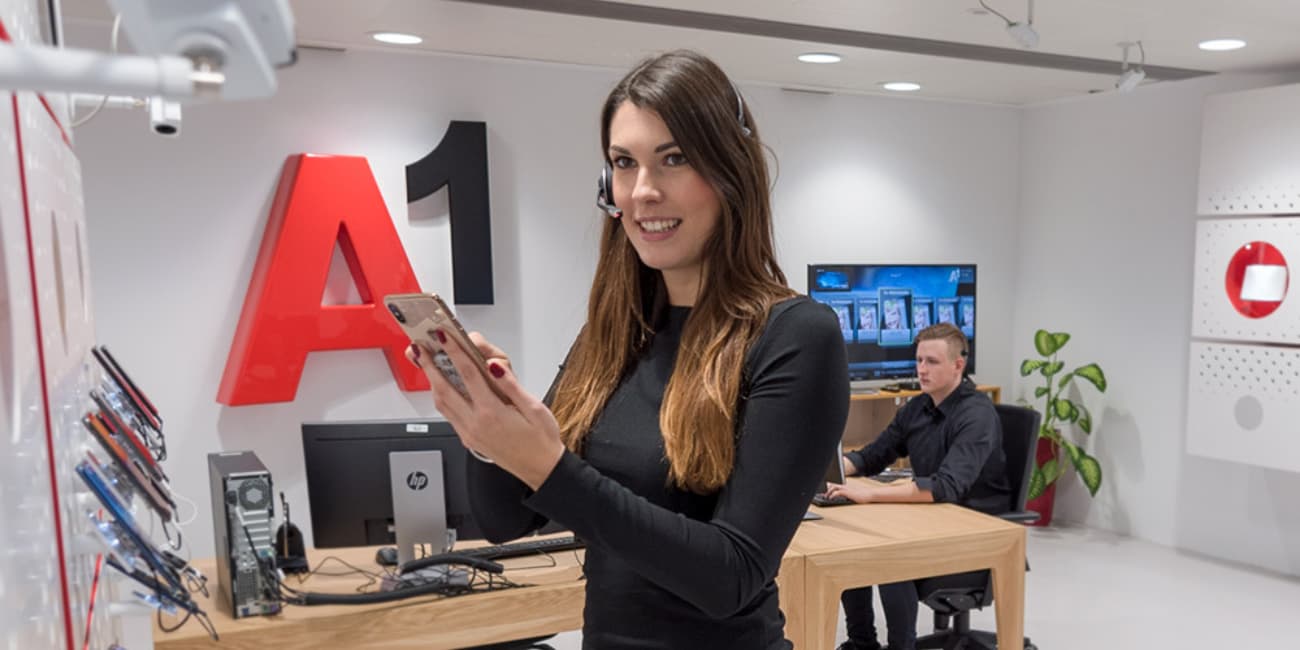 The challenge🕵️
A1 Slovenia faced the challenge of finding effective ways of enhancing and delivering an advanced user experience to all its customers.
They wanted to streamline their business processes and provide exceptional experiences at their physical stores and online.
A1 conducted a customer survey to address this challenge, revealing valuable insights.
The survey results indicated that customers want to view devices, compare them, and access critical product information before making purchase decisions.
This feedback highlighted the importance of providing comprehensive information and facilitating informed customer choices not only in stores but also on websites.
The goal ⭐️
A1 Slovenia had three main goals when going into the project:
Omnichannel experience: The LiveShop was one of the crucial efforts in their aim to combine all sales channels into a seamless "omnichannel" experience, integrating telephone sales, online sales, and hybrid approaches

Expanded customer reach to attract new visitors through their new digital sales channel

Sales network optimization: A1 sought to optimize their entire sales network, improving efficiency and coordination across channels to enhance overall sales performance.
The solution 🔑
To meet the challenge, A1 upgraded its online shopping experience by implementing giosg's live selling solution.
This innovative addition allowed A1's online customers to engage in real-time, one-to-one conversations with A1's sales staff while browsing their website.
"Customers can now see our products, have a live conversation with one of our sales representatives, and go through the buying process from their living rooms."
The project was a significant stride to enhance A1'a sales team's capabilities. They provided training to the entire sales staff to ensure the team could deliver an exceptional user experience across channels.
"I'm positive our A1 Liveshop will become the biggest digital shop in our retail network"
Matjaz Vracko, Residential Sales Director
The giosg x A1 Liveshop quickly became a primary sales channel, especially during the impact of the pandemic, by offering an online experience that closely resembled an in-store retail experience.
By bringing the retail experience to their website, A1 Slovenia catered to customer needs and preferences.


The results📊
The Live Shop project was very successful for A1 Slovenia:
🔥 A1 surpassed their sales targets, achieving a remarkable 19% increase in overall sales performance
🔥 Overall the project reached an average conversion rate of 24%
🔥 The live shopping experience received also a warm welcome from the customers with an impressive NPS rating of 9.2 out of 10
The Liveshop's call volume increased by 74% in just the first month, to an average of 174 daily calls. With an overall 19% increase in sales over projections.
In addition to all this, the buyers are generally pleased with the brand.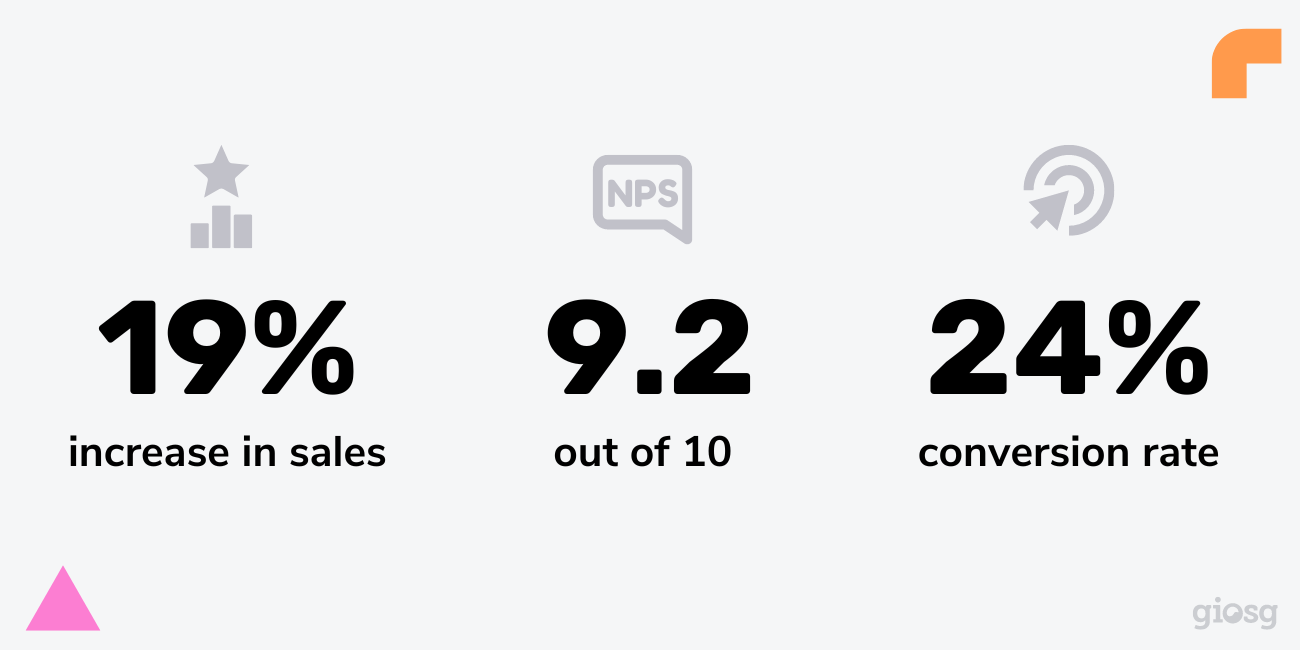 These results confirm that A1 Slovenia is on the right track to further enhance the customers' shopping experience.
Additionally, the project received recognition for its innovation and forward-thinking approach.
🏆 As a result, the brand was awarded the prizes for 'Best Web Project' and 'Best Innovative Project of the Future' in the Websi Web Champion contest.
"We got a lot of positive feedback from our customers and created an amazing NPS rating, so we know we're on the right track. I'm positive our A1 Liveshop will become the biggest digital shop in our retail network.''
Matjaž Vračko, Residential Sales Director
Original story sourced from Whisbi.com
In April 2023, giosg, the leading Finnish SaaS business, announced the acquisition of Whisbi and its subsidiaries in the US. The initiative marks a significant step towards continued growth and expansion. Read our press release about the acquisition here.