Read how A1 Group executed a seamless company-wide rollout of giosg's live engagement tools and revolutionized their customer interactions.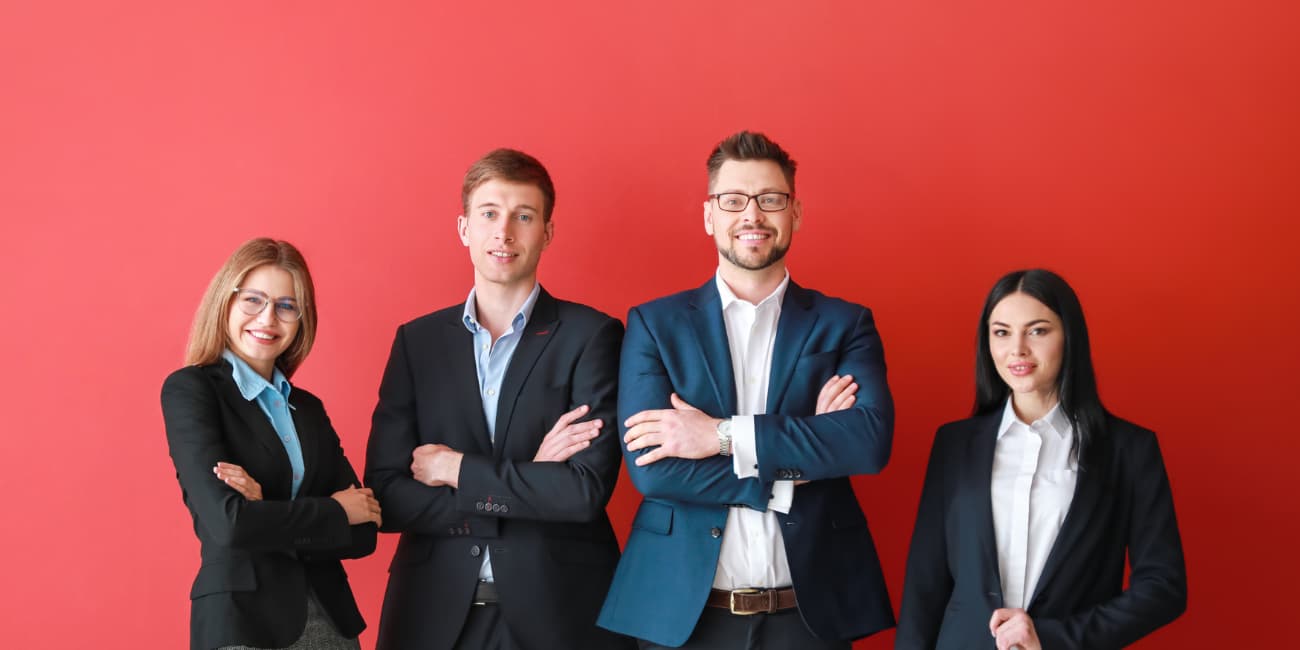 "At A1 we put our strategic purpose 'Empowering digital life' into practice by launching A1 Live Shop powered by giosg across 6 markets in Europe."
Alejandro Plater – COO of A1 Telekom Austria Group
A1 is the leading telecommunications company in Austria, Slovenia, Croatia, Serbia, and other countries. A1 offers various contact points for their customers, including the webshop, the app, physical stores, telesales, d2d, and wholesale.
The brand has revamped its strategy to incorporate Live Engagement and introduced A1 Live Shop. With giosg, A1 sales representatives can now engage with online customers in real time – anytime, anywhere.
"The Live Shop projects have achieved exceptional results, not only by providing an outstanding online customer experience, but also by increasing online conversion rates in every single market."
The features, such as live video calls with brand experts from A1 Live Shop and personalized one-to-one service, contribute to an exceptional customer experience.
Due to the seamless customer journey and positive outcomes, A1 has decided to implement A1 Live Shop as a company-wide strategy to ensure brand consistency.
After its successful implementation in Austria, other markets have followed suit. Read a breakdown of each county's success:
A1 Austria, A1 Slovenia, A1 Serbia and A1 Croatia.
"A1 Live Shops have enabled us to provide a more modern experience for our customers which is virtual, remote and flexible, while also being tailored to the client's needs."
Alejandro Plater – COO of A1 Telekom Austria Group
Let's examine the impressive results achieved by A1 Liveshops in several European markets.
A1 Austria
A1 Austria embarked on a mission to find innovative methods to engage with online customers effectively, aiming to convey the value propositions of their diverse products and services and boost online sales.
The Live Shop project yielded remarkable outcomes for A1 Austria. The NPS ratings achieved were exceptionally high, surpassing other online sales channels and mimicking those experienced in physical stores.
"We digitize Austria – that's our aim and that's why we wanted to create this new innovative channel. We want to support our customers with competent personal sales consulting anytime, anywhere."
Timo Zöller, Head of Customer Interaction A1 Austria

A1 Live Shop showcased an impressive 30% increase in the average basket size for deals concluded through this new sales channel.
Read more about this particular case here.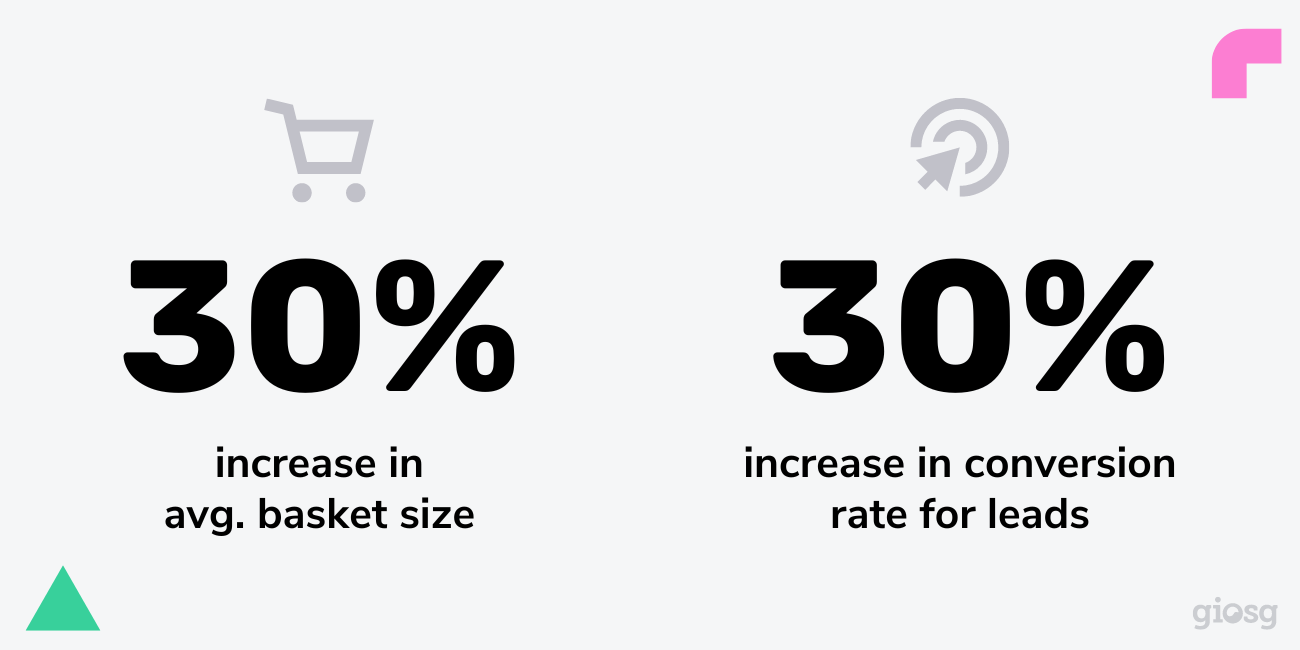 A1 Slovenia
A1 Slovenia conducted a customer survey, which clearly indicated that customers desired the ability to view, compare, and obtain key information about devices before making purchasing decisions.
"Customers can now see our products, have a live conversation with one of our sales representatives, and go through the buying process from their living rooms."
Matjaz Vracko, Residential Sales Director A1 Slovenia
In response, A1 Slovenia collaborated with giosg to achieve outstanding outcomes:
🔥 74% increase in calls
🔥 NPS rating of impressive 9.2 out of 10
🔥 22% conversion rate
Additionally, the planned number of sales witnessed a 19% increase.
These improvements in customer experience were accompanied by an increase in both calls and sales.
Read more about this particular case here.
"We got a lot of positive feedback from our customers, so we know we're on the right track. I'm positive our A1 Live Shop will become the biggest digital shop in our retail network.''
Matjaz Vracko, Residential Sales Director A1 Slovenia
A1 Serbia
A1 Serbia, the youngest mobile operator in Serbia, has already begun to establish new benchmarks in the telecommunications market.
The introduction of A1 Serbia's virtual store revolutionized the conventional shopping experience, completely transforming.
As a result, the brand achieved an impressive conversion rate increase of over 30%. This indicates that customers responded positively to the virtual store, leading to a higher rate of successful purchases.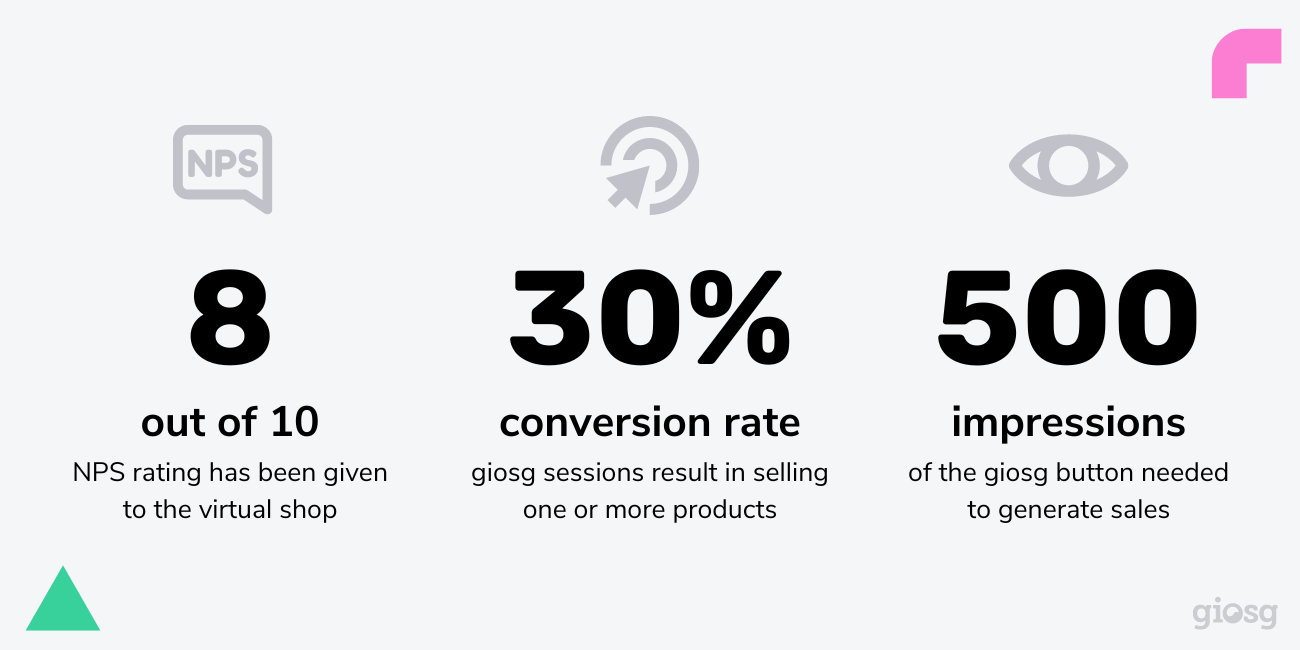 "The giosg solution provides an excellent opportunity to those aiming for high performance in managing eCommerce sales, to convert customers and close deals by understanding customer journeys on the webshop."

Goran Stojadinovic, Director of Residential Sales Sector A1 Serbia
Read more about this particular case here.

A1 Croatia
The main challenge for A1 Croatia was to ensure a seamless customer journey while providing the same level of service, regardless of the chosen interaction channel.
"With the giosg A1 Liveshop solution, we were able to empower digital life for our customers which is in line with our A1 brand promise."
"Also, we presented innovative service on Croatian market while providing a seamless personalized customer experience for our customers in the omnichannel world."
Ivan Vuckovic, Head of Digital Business
To address this, A1 Croatia implemented giosg's A1 Liveshop solution, effectively merging the best aspects of offline and online customer experiences.
The results were impressive:
🔥 NPS ratings that rival physical retail stores
🔥 A 40% online lead-to-sale conversion rate
🔥 The live selling solution drove 20% more up-selling and cross-selling than their eCommerce channel
These outcomes demonstrate the effectiveness of the A1 Liveshop solution in enhancing the customer journey and driving sales for A1 Croatia.
Read more about this particular case here.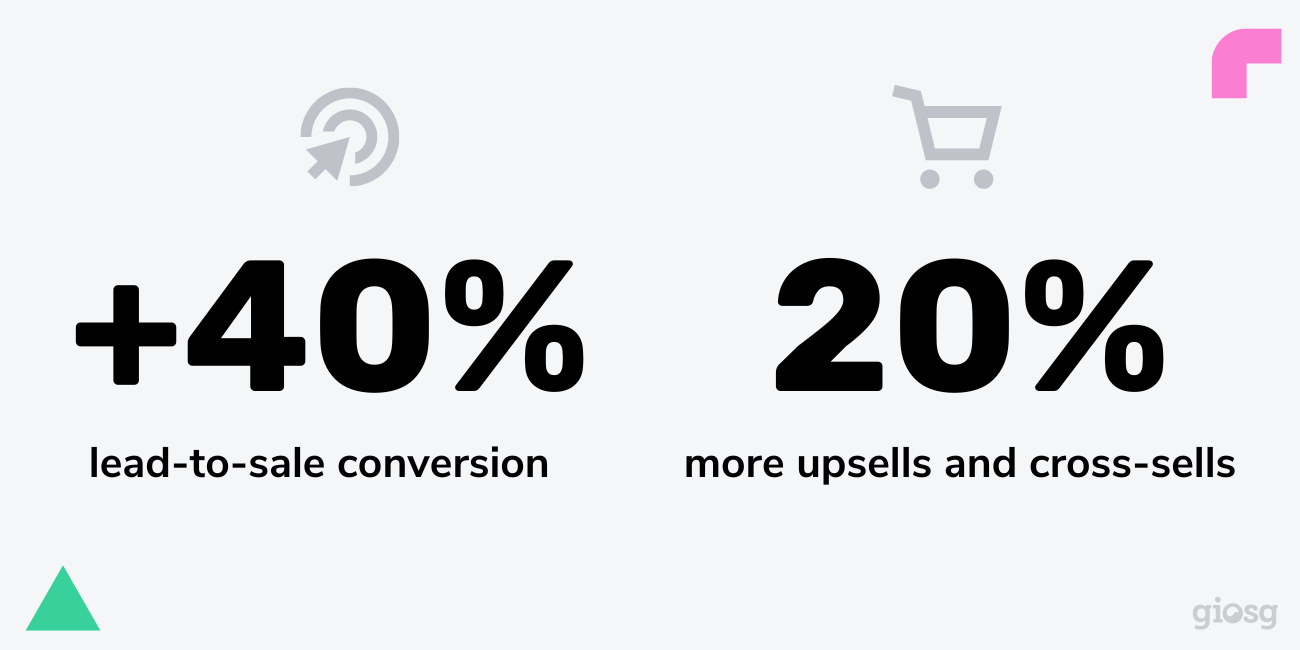 About A1 Group
A1 Telekom Austria Group is a prominent digital services and communications solutions provider in Central and Eastern Europe, serving approximately 25 million customers across seven countries. Their comprehensive offerings include fixed-line, broadband internet, multimedia services, IT systems, wholesale services, and mobile payment and business solutions.
By the end of 2020, A1 Telekom Austria Group generated revenues of 4.55 billion euros. With nearly 18,000 employees and a cutting-edge broadband infrastructure, they enable digital business and facilitate a connected lifestyle.
A1 Telekom Austria Group empowers individuals, businesses, and devices to connect anytime and anywhere.
Original story sourced from Whisbi.com
In April 2023, giosg, the leading Finnish SaaS business, announced the acquisition of Whisbi and its subsidiaries in the US. The initiative marks a significant step towards continued growth and expansion. Read our press release about the acquisition here.