Learn how we managed to take Connells Group's live chat conversion rates from 8% to 30% with our powerful software tools.
The Challenge
Leading estate agency and property services company Connells Group was in search of new ways to garner more revenue from it's various websites.
Majority of their revenue was coming from property valuations which, could only be booked using a form or by directly phoning one of their agency branches.
The problem with this however, was that both of these options were dependent upon a relatively high level of commitment in order for website visitors to carry them out.

Connells needed an easier way for their customers to get in touch in order to encourage more valuation bookings.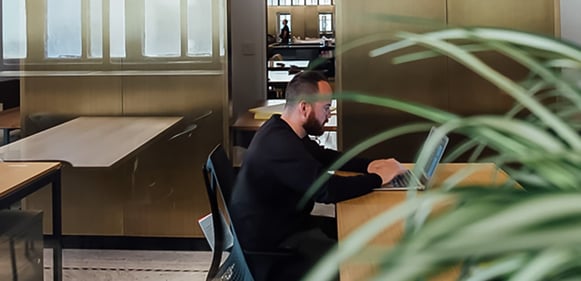 Enter giosg
Connells chose to partner up with us at giosg, implementing our market-leading solutions into a number of its brand websites.
With the added option of being able to engage website visitors in discussion via live chat, Connells saw a sudden and significant increase in property valuation bookings through implementation of interaction targeting.
Connells Group not only organised systematic training for their agents using instant chat, they also customised the giosg chat function to fit their needs, setting up standardised responses and automated messages, empowering their customer service team to do more.
Connells also configured their chat button and chat window to identify what a specific conversation was about, helping their agents to dramatically improve their query response times and the personalisation of their service – now, customers get through to the right team and receive well-informed responses every time.
The results...
Initially, 8% of Connells Group chat conversations resulted in a property valuation. After implementing systematic training and working with us to make alterations to the chat feature, they were able to boost the conversion rate of chat to property valuation to 30%.
It is also worth noting that as property valuations went up, conversation volume went down, meaning giosg helped to reduce the number of irrelevant enquiries received by Connells Group.
But the system improvements didn't stop there. To keep leads coming in and boost the potential for productivity within their customer service team, Connells Group introduced automated call back forms to target website visitors outside of office hours.
"Live chat allows our central sales team to provide personal attention and support at a time that is convenient for our customers. The feedback and results we have received have been very positive."
Anthony Glasgow, Connells Group Chief Information Officer