Discover how West Herts College increased the number of incoming applications and customer support efficiency by implementing a new support channel with giosg Live Chat.
The Challenge
After merging two departments together, West Herts college was keen to increase the productivity and efficiency of their new admissions team. In the past, enquiries would come in via phone or submission forms, which were both time consuming support channels.
In addition, online requests coming through form submissions on their website would fill-up their inbox and caused simple quick-to-answer enquiries to take up to 48 hours to answer. The amount of incoming calls would also take valuable time away from the team's other important work tasks.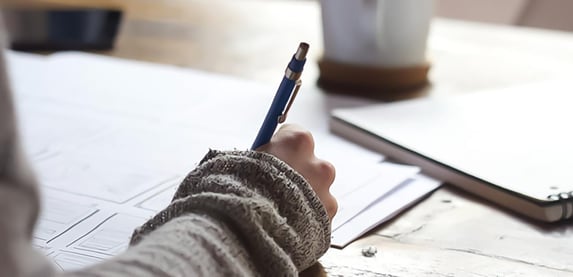 Enter giosg
It became clear a new channel was needed to boost their customer service and giosg Live Chat proved to be the optimal solution.

After looking into a number of different options, giosg's support, continued development and user-friendly interface made it an easy choice.
The results...
Over the past year and a half, West Herts has seen a significant drop in the number of phone calls and emails due to queries being solved via chat. They have also seen an increase in applications as a result of engagement with chat, which has in turn freed up the admissions team to prioritise other work tasks.
It also provides value to their prime customers, who are often busy at work or school and don't have time to call giving them the option to quickly and discreetly communicate with the college.
"We looked at a number of different options but giosg's support, continued development and user-friendly interface made it an easy choice."
Aaron Caisley – Head of Marketing and Admissions, West Herts College