Learn how Skanska helps their customers in real-time and doubles the number of prospective home buyers reaching out to them online.
The Challenge
Skanska Nya Hem builds hundreds of homes in Sweden every year. To maintain the same pace, Skanska needs to market these homes in a sustainable and efficient way.
This process usually takes place on their own website. A prospective homeowner who is about to make a big purchase needs to know that support is available when needed and questions or concerns will be answered quickly.
As one of the largest construction companies in Scandinavia, Skanska knows this and understands that being available to prospective buyers is essential in the purchase journey.
Skanska understood the advantage of having an effective website that can both capture more leads and provide live online support to visitors. Giosg and Upseller saw the opportunity to significantly improve both parts of the process.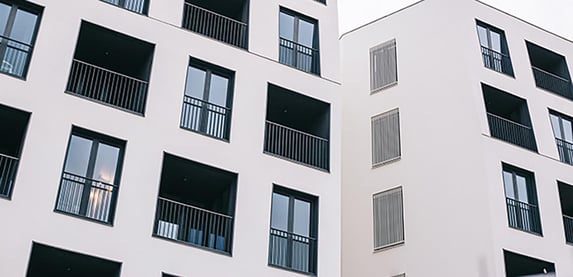 Enter giosg
The Skanska Nya Hem team wanted to increase the number of prospective buyers reaching out to them. In addition, Skanska required a solution that would be resource-effective and help them achieve their online objectives.
One of the challenges of online, which directly impacts visitor activity level is being available to online visitors when they need assistance or have questions. Therefore, Giosg and Upseller teamed up to create an efficient platform for Skanska Nya Hem that would make them more accessible to potential home buyers and increase online visitor engagement.
The Results
Skanska now have a functional and efficient chat service on their site. The chat helps customers in real-time and most enquiries are solved online.
Agents are also satisfied with the reduction of their workload, as it gives them more time to focus on sales and project management. Furthermore, the visitor data retrieved online is used to improve their website and optimise landing pages with more relevant content.
Overall, the chat service has exceeded Skanska's expectations and the number of people interested in their apartments has increased remarkably. In just one year, the service has doubled the number of interested buyers engaged through online interactions.