Discover how Telia increased their impressions and leads significantly with new technology.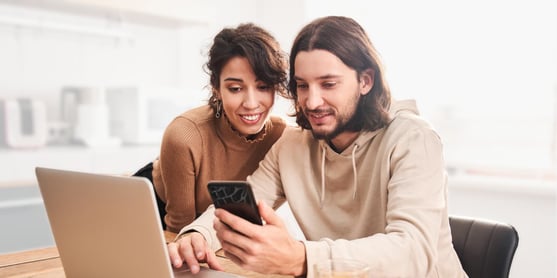 Background 🕵️
Telia is taking further steps in their digital transformation journey by providing their customers with a better and more seamless online experience.
Products in the telecom industry can often be expensive and complex – which is why the buyer might need extra help before making the purchase.
When Telia started this digital project called "the virtual store" they were only live on three domains, trying out how the technology would work after a pilot.
The long term goal of the project is to meet their customers in all channels – improving not only sales conversion rates in stores, but also the customer journey online by creating an outstanding omnichannel experience.
Johanna Bengtsson has been working on the project since the beginning of 2022. In her role, she's responsible for handling the online side of things and trying out new technologies. It also includes implementing new business strategies for improvement, new design, and UX.
During the interview, she gave us details about challenges, areas for improvement – and future plans ahead.
The project team involved also started the work around the UX and widget, focusing on improvement and optimizing the online stores – taking one step further into their digital transformation journey.

"The improvement areas during my time in this project have been the amount of impressions that have increased significantly, and leads."

The challenge is that some products in this industry can be expensive and complex which means that their customers want an extra helping hand in their buying journey, she explains.
This is where new technology such as One-to-One video calls for customer service has helped and improved. Another challenge, according to Johanna, has been that the technology hasn't developed in the pace that they hoped for – which is something that giosg's platform will now supplement.
Solution 🔑
The main product in place is the One-to-One video call function.
It's an interaction in which the online customer can get guidance and the right type of help by getting on a video call with a Telia sales agent, a so-called personal sales assistant, directly from their website.
The primary need that the technology has met is how they have been able to capture customers and guide them correctly when it comes to complex, expensive investments.
"Internally, we've discussed a lot about this technology that has helped us along the way to work more omnichannel and meet the customer in all channels"
Live Stream Shopping has also been a successful digital investment, in which Telia launched a broadcast in connection with a Champions League game in 2022 – also a part of the virtual store project. Something that worked out really well; from a fun project internally to good quality of the broadcast and viewing figures.
The Results 📊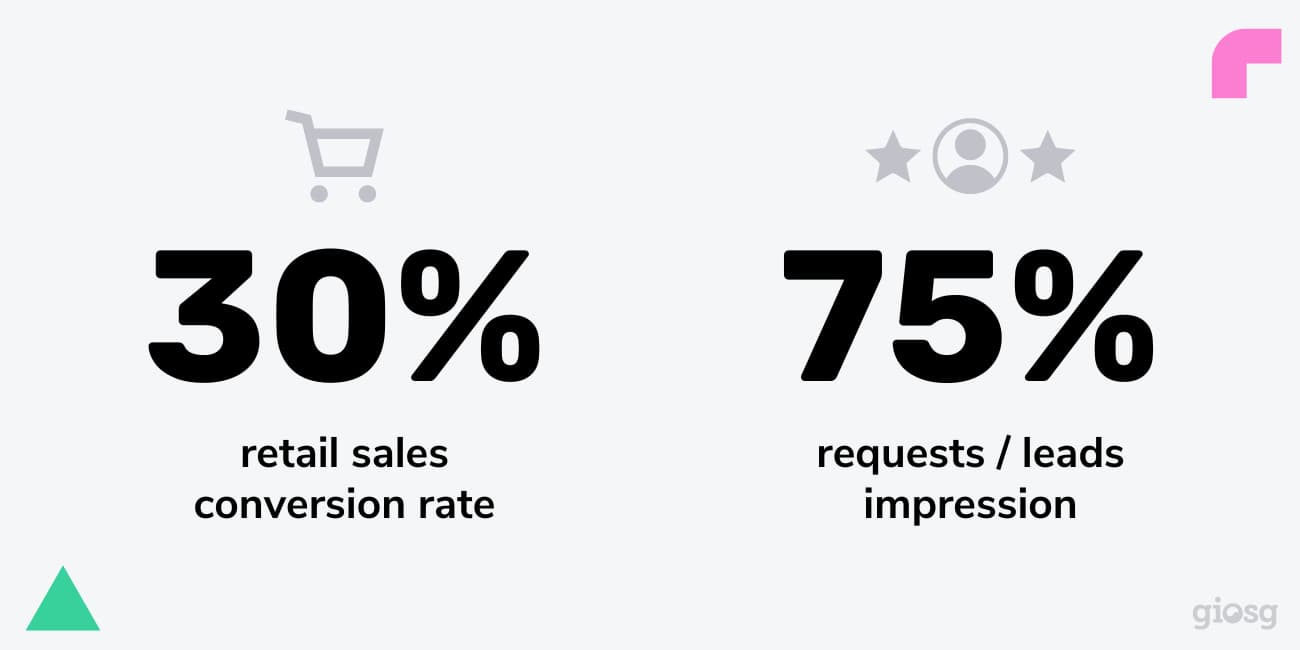 🔥 Digital funnel performance
Conversion rates above benchmark
🔥 Retail sales conversion rates
Top store performance has reached a 30% conversion rate
🔥 Request/leads impression 75%
The impressions, leads and conversion rates are continuously developing in the right direction – which is why Telia will further invest in collaboration and giosg's technology, creating the ultimate customer experience.

Read the customer story in Swedish here.