Find out how we helped Finnair prime their live chat function for takeoff, and permanently transcended the limits of its legacy systems in the process.
The challenges
In 2014, Finnair found itself in a complicated situation. The team wanted to provide excellent customer service and reach a customer satisfaction score between 4.4 and 5, but they were painfully aware of the high costs associated with both phone and email service channels.
Meanwhile, their online traffic was in a state of continual increase. Customers wanted to plan and book trips, make changes and find their flight information online, which put pressure on Finnair's customer service to be more convenient for its online customers.
After reviewing several software providers, Finnair chose Giosg.com thanks to their user-friendly interface, agility, and minimal need for IT support.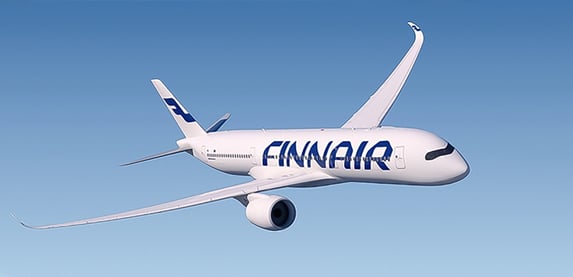 Enter giosg

Finnair now uses a sophisticated live chat function to offer their online visitors prompt and personalised resolutions to their queries no matter what channel they are using.
Using the "Rules" function of the giosg software package, Finnair customer service agents are able to predict each visitor's reason for contact, and displays a chat window with an instant pop-up message stating their promisee to help them then and there, so they don't need to phone or email.
Finnair also worked with giosg to identify problematic areas on its self-service sites, where visitors often got lost or confused. For these situations, Finnair set rules to proactively open the chat discussion, so the visitor wouldn't leave the site with a bad experience.
But, because no two queries are the same, Finnair now has a chat button on every page of their site (excluding their homepage), allowing their web visitors a chance to call upon the customer service team whenever they need it.
The results
Finnair now employs 12-15 of their most knowledgeable service agents to man their different chats every day.
Thanks to giosg's powerful, easy-to-use software tools, all Finnair chat agents can manage at least 3-5 chats or queries simultaneously, while their best agents can resolve up to 7 simultaneous discussions. Thanks to this ability to handle multiple service cases at once, Finnair has been able to greatly reduce the losses incurred by their email channels and received calls, even shutting down their inactive communications channels for more streamlined, efficient customer service
Finnair aims to a respond to every chat message in less than 10 seconds, with a 70% resolution rate achieved across all their live chats. This has established chat to be the fastest and most convenient way for customers to reach Finnair and have their queries resolved.
Plus, giosg allows Finnair's service agents to see which page, flight route and ticket class a given visitor is looking at, meaning they are constantly up to speed with the visitor's situation.


"Our agents love the swimlane view of giosg console. They are constantly up to speed of what routes and ticket class the visitor is looking and can adjust their service accordingly."
Satu Karaksela Service Manager, Finnair