Discover how The University of Derby Online Learning (UDOL) used our high-end live chat function to revolutionise their way of communicating with prospective students.
The University of Derby Online Learning is the thriving distance learning division of the University of Derby. UDOL has offered online distance learning to students in need of flexible study options.
As demand for these popular courses has increased, the university has learned to tailor content specifically for online delivery. In 2011, based on the growing success of the distance learning modules, they launched UDOL.
The challenge
In the past, UDOL had relied on its website visitors filling out a "Contact Us" form or phoning in for further information, but these methods were failing to cater to prospective students looking for a quick answer to a question.
The online form required several fields to complete, and the idea of a phone call can prove costly in terms of both time and money, not to mention daunting for overseas contacts.
UDOL were keen to provide their online browsers with an accessible and efficient way to speak to them and resolve their queries as quickly as possible.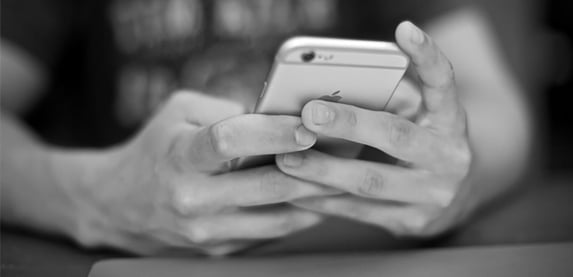 Enter giosg
It became clear that implementing a live chat service would be an efficient way for UDOL to engage with their online visitors, and after a successful pilot they decided to partner with giosg.
For UDOL, giosg's flexibility, ease-of-use and accessible reporting really stood out, with one highlight being the chat's "ticker sound" – a noise triggered when a visitor is left waiting on chat – which ensures agents don't neglect any urgent conversations with prospects.
At the start of the project, UDOL's live chat service was looked after by 1 agent on a part-time basis. It has since expanded to involve 5 of their team members.
The results
UDOL has found that website visitors interacting with the live chat function and receiving personal and timely answers to their questions have a strong conversion rate.
Additionally, live chat has significantly improved their customer service capabilities, earning them praise from their online visitors.
The next step in their use of giosg software is to make online live chat available 24/7.
"It is great to be able to communicate instantly with our website visitors. The ability to help and answer questions straight away has greatly enhanced UDOL's levels of great customer service, for which we have received very positive feedback."
Julia Evans, Web, Social and Digital Media Coordinator, The University of Derby Online Learning