Learn how Apotek Hjärtat strengthens their customer journey online and amplifies automation and security with the help of giosg.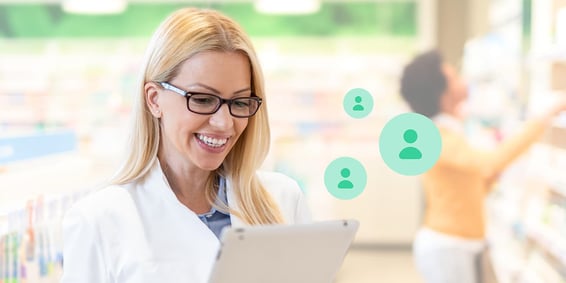 The Challenge 🕵️
The pharma industry faces many challenges and high demands when it comes to legal requirements and security aspects. Security measures, such as GDPR and identity validation, must always come first.
It can be a challenge for internal teams, such as the customer service team in this case, to find the right type of provider that meets their high requirements.
Apotek Hjärtat is the market-leading pharmacy chain with 400 physical pharmacies and a strong focus on its digital presence. "Our focus has been around automation, and it has been challenging for us. We encounter problems from a GDPR perspective on a daily basis, which means that we constantly have to think outside the box and find ways that work for us," explains Maria Yazdi, Head of Customer Service at Apotek Hjärtat.
Online visitors at Apotek Hjärtat's website are required to identify through bank-ID (strong, personal authentication), which can bring challenging situations.


The Goal
⭐️
In regards to the challenges with bank-ID identification flow, Maria adds that troubleshooting is always a priority at giosg. And with effective troubleshooting from both parties, the errors have finally been identified and are now working flawlessly.
In the process of searching for the right live chat software, Apotek Hjärtat's requirements were high security standards such as GDPR compliance, easy implementation, and good UX. They were also looking for a vendor that could provide the user with the best possible experience that would also be responsive.
Finding the right type of live chat was a priority for a long period of time, and with the legal requirements and challenges – it was difficult to find a supplier that matched these. When finding giosg, it was the simplicity of the tool that stood out for them. Simplicity is also one of Apotek Hjärtat's company values, Maria explains.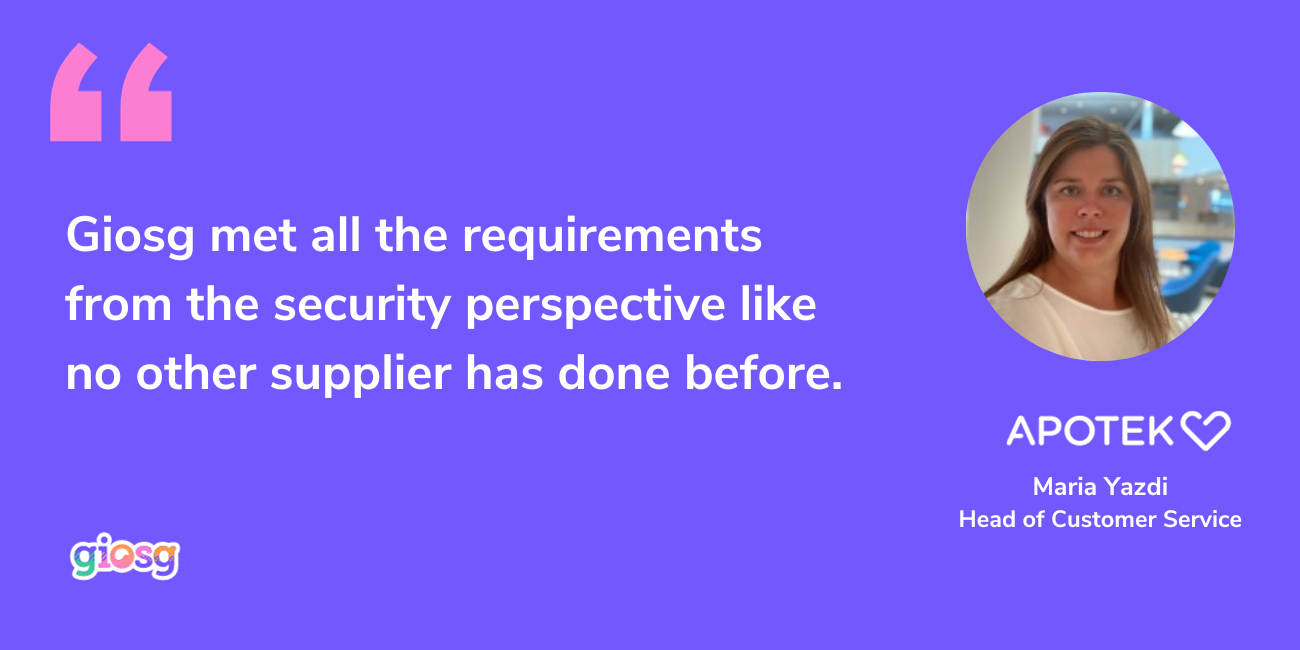 Automation is a top priority for Apotek Hjärtat's customer service team. The goal is to save employees' time by allowing them to connect with valuable customer contacts. By doing this, the employees are able utilize their broad pharmacy expertise to really make a difference in the online customer meeting.
Implementing the chat has been the first step. Apotek Hjärtat is also looking into AI-automation as a part of the long term process.


The Solution 🔑
The team is utilizing giosg's live chat and product guides.
The daily chat conversations with customers who visit their website are mainly questions about products, as well as delivery and order status. Maria says that with giosg's chat, they can now interact with all of their customers online. Before the live chat was implemented, there was no way for the customer to ask for advice or about products.


"With the live chat, the customer can now get the same help online as they can when visiting one of our physical stores, which creates a seamless customer experience."


The live chat provides a better customer experience but also an opportunity to work more efficiently. Even with 2500 daily customers served, there is never a queue for customers and they can get immediate help if something goes wrong with orders, which is highly valuable for customers.


The Results
🔥 2500 served customers daily

🔥 The speed of the chat has resulted in increased satisfaction

🔥 75 % of Apotek Hjärtat's chat users gives it 4 or 5 in rating (on a 1-5 scale)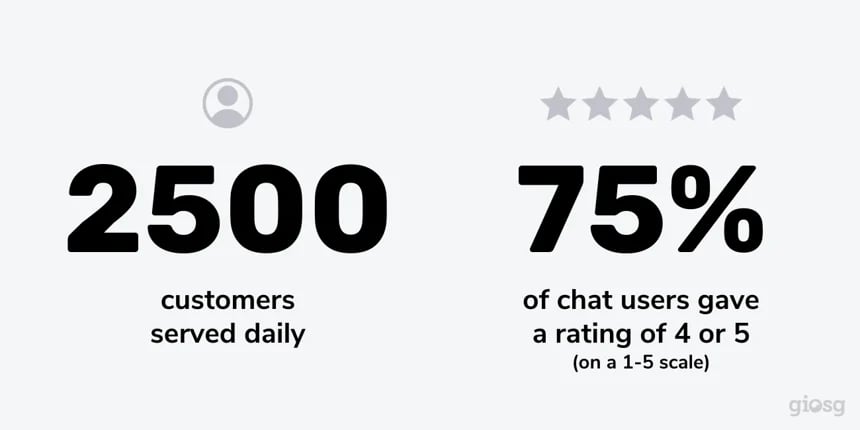 About the brand
Apotek Hjärtat is Sweden's largest pharmacy chain with nearly 400 pharmacies and over 4000 employees. Together with their customers and employees, they develop the pharmacy of the future. The ambition is to give each customer better health and well-being through more personalized service, a wider range and expanded services. Apotek Hjärtat has pharmacies throughout Sweden - in big cities, in rural areas and in sparsely populated areas, available all over the country.