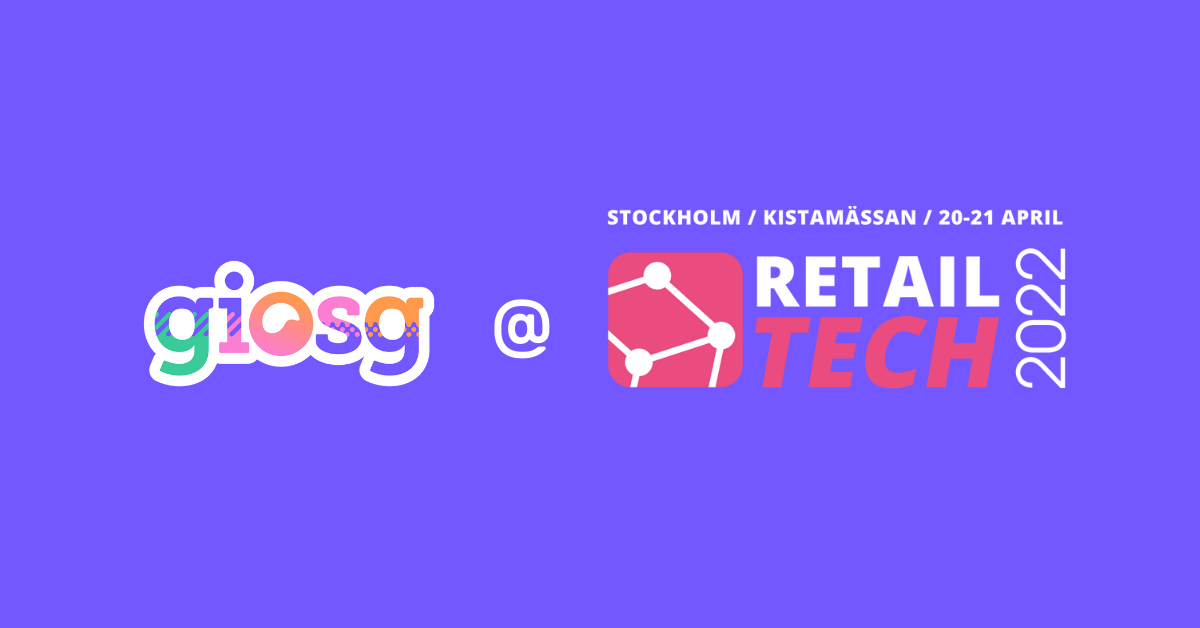 Kom och träffa oss på giosg på Retail TECH, e-Commerce Expo och Mark Tech Expo 2022! 🌟

Äntligen får vi möjligheten att träffas på fysiska events igen. Möt oss på Kistamässan i Stockholm den 20-21 april 2022 där en av Nordens främsta mötesplats, konferens och mässa för framtidens handel, e-handel och marknadsföring går av stapeln 💥
Under två fullspäckade dagar får vi ta del av en heltäckande mässa och konferens med föreläsningar, workshops, kompetensutveckling och nätverkande 👏🏼

Träffa oss i vår retail-giosg på plats K:00! Med vår VIP-kod 1337 för att gå kostnadsfritt till mässan och få 10% rabatt på konferensbiljetterna.
Psst! På plats kommer ni att få möjlighet att vara med och bidra till vår enkla liveshopping survey & få en gratis glass från supergoda Gute Glass. Vi kommer även att slumpvis lotta ut 15 härliga giosg VIP goodie bags! Ni vill inte missa inte detta 🍦🛍

Anmäl er här: 👉🏼 https://retailexpostockholm.se/
______________________________________________________________


Come and meet us at giosg at Retail TECH, e-Commerce Expo and Mark Tech Expo 2022! 🌟
Finally we get the opportunity to meet at physical events again. Meet us at Kistamässan in Stockholm on 20-21th of April 2022, where one of the Nordic region's foremost meeting event, conference and trade fair for future trade, e-commerce and marketing will take place 💥
For two days, we get to take part in a comprehensive trade fair and conference with lectures, workshops, skills development and networking 👏🏼
Meet us in our retail giosg at stand K:00! With our VIP code 1337, you can to go to the event free of charge and get a 10% discount on the conference tickets.
Psst, we have a surprise for you! On site you will have the opportunity to participate and contribute to our simple live shopping survey & get a free ice cream, from the delicious Gute Glass. We will also randomly pick out 15 people that will win a giosg VIP goodie bag! You do not want to miss this 🍦🛍


Register here: 👉🏼 https://retailexpostockholm.se/