Efecte Oy

Efecte offers cloud-based (Software as a Service, SaaS) service and identity management solutions, supported by professional services. We streamline and simplify management of services, IT systems and infrastructure in organizations.
Fonecta Oy

Fonecta Chat serves your online customers professionally and ensures that not a single potential customer shall escape to a competitor due to lacking response to his/her contact request. Over 50% of Fonecta's chat conversations convert to sales lead for their customers.
Horisontti Media Oy

We offer to companies online marketing solutions with a special focus on search engine optimization, key word advertising, social media marketing, web page design and implementation.
Moment Group Oy

Moment Group serves the most prestigious brands as well as the demanding organisations that generate customer-oriented customer relationships. We create a unique customer experience in different channels. Our professional Chat-, Phone-, Email- and Social media -service sells and tells 24/7 in English, Finnish, Swedish, Norwegian and Danish.
Upseller Finland Oy

Upseller provides smart conversational chatbots and chat sales to automate customer service and increase sales online. We are the first company to offer AI Chatbot solutions as a service. Upseller is trusted by leading brands such as Skanska, DHL, Basware and Vattenfall.
Medialuotsi Oy

Medialuotsi is a leading Finnish digital marketing agency with over 5500 active business clients. Medialuotsi has a broad array of digital marketing services. We specialize in personal service, campaign results and customer satisfaction.
Urano Oy

Our customers sell more. By outsourcing a chat service to our UraChat-professionals, you will immediately get new customers and hot sales leads from your web pages. We will serve your website visitors with kindness and speed. Come chat with us and start boosting your sales.
Vakka-Suomen Puhelin Oy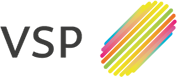 VSP is one of the leading contact center service providers in Finland. We produce omnichannel customer service 24/7 and currently employ over 300 customer service professionals.
Call Waves

Call Waves is a multichannel contact center and a customer interface partner - with us, companies improve their business, commit their current customers, grow their customer base and make better results. We offer a diverse and efficient customer service, sales and marketing channels for different kind of companies and organisations. Thanks to our long experience of nearly 20 years, we are working efficiently in both traditional and new digital customer contact channels. With our assistance, our customers can grow their business profitably and improve their competitiveness on the market - and at the same time focus on their core competencies.