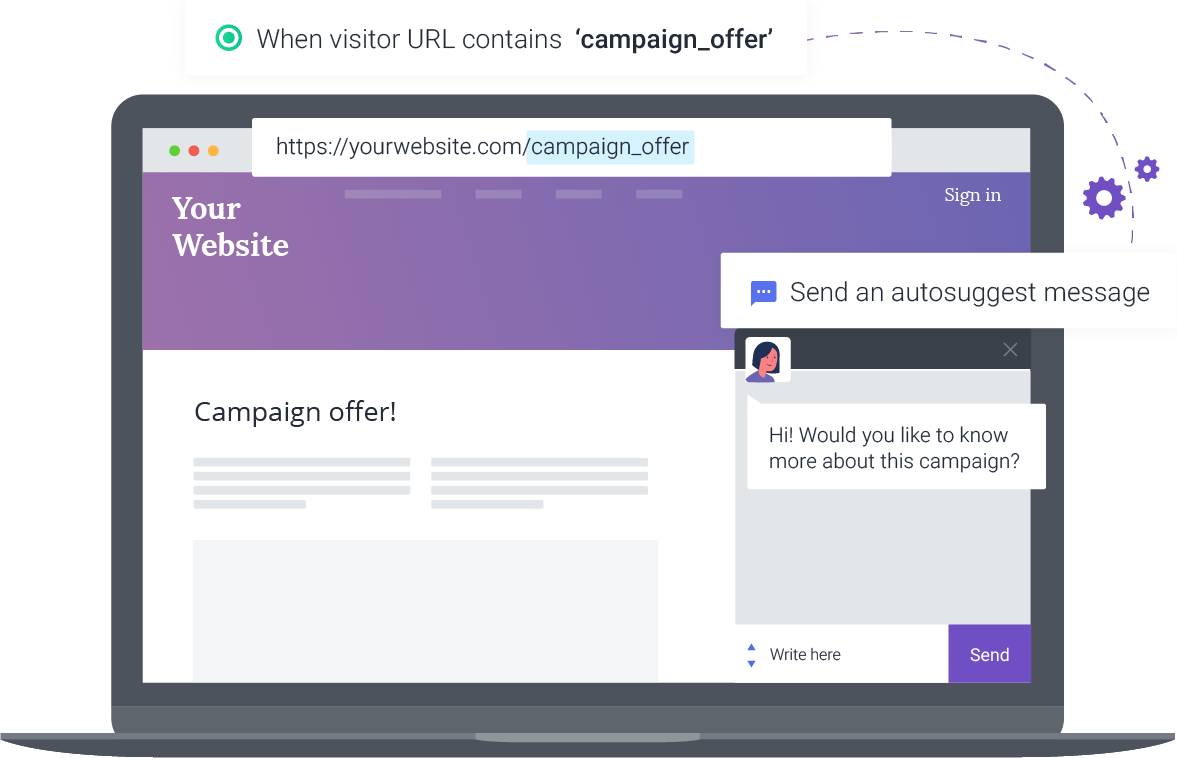 Your website - your rules
Imagine having all of your prospective website visitors recognised and greeted with a message matching their unique situation. With our workflow-engine, you can create highly personalised greetings and make sure the right team is the first to answer.

And recognising which visitors are most prospective? You can leave that to our AI.