Be where your customers are and use the channels they use. This is the principal idea behind every modern customer service channel strategy. It's no longer about how efficient a company makes their phone or email channels - because what's the point if your customers avoid using them? It's really about providing customer support via the channels that your customers prefer, which brings us to social media channels.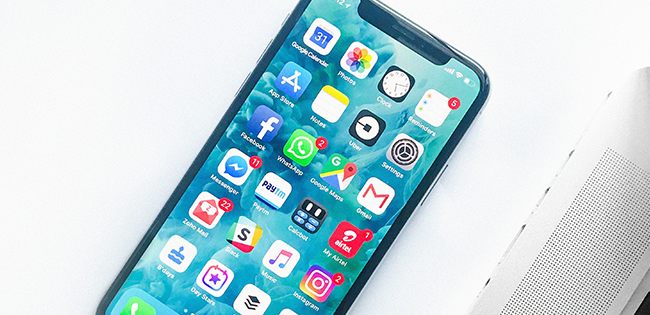 Messenger and WhatsApp as service channels
Facebook Messenger and WhatsApp are the two biggest social media platforms used by 1,3 billion and 1,6 billion users respectively. In addition to the more traditional ways of using social media, consumers have started to use it as their go-to avenue for contacting businesses and receiving customer support. It comes as no surprise that businesses are now heavily investing in social media for customer service. According to Customer Experience Trends 2019, 51% of customer service professionals in North America and Europe have already implemented Facebook Messenger and 21% WhatsApp as one of their customer service channels. The survey also mentions that 49% of all respondents are planning to implement Messenger and 79% WhatsApp as one of their service channels.
With an abundance of social media out there, it seems almost impossible for businesses to keep track of all messaging platforms. However, this emerging trend doesn't mean that your customer service or sales agents will directly be operating on multiple social media interfaces. Readily available integrations to your existing CRM systems or live chat platforms make implementation easy. In fact, providing multiple channels for customers to reach out to you is really a matter of efficiency. Who wouldn't enjoy the unified experience of handling multiple conversations with customers across channels from a single view?
Benefits of social media as a service and sales channel
Integrating social media channels into your existing platforms and operating from a single view makes life easier for your employee's. Likewise, it gives your customers the benefit of choice. Allowing them to choose their preferred way of contacting you.
The perk of integrating social media channels into your existing platforms is that it will enhance the capabilities of your current service and sales model. In particular, it will provide improved mobility and usability for your customers, who are used to chatting on social media and expect to be able to do so wherever and whenever they desire. Messenger and WhatsApp as your business service channels give you this capability instantly.
So let's sum it up - why do you need to add social media channels to your service offering?
Efficiency - Manage multiple platforms in one interface with readily available integrations to your existing customer service software.
Convenience - Offer mobile service instantly in channels your customers are familiar with.
Customer experience - Provide genuine 1-to-1 personal channel between your business and your customers - in WhatsApp's case tied to one phone number meaning both parties know who they are talking with.
Modern service offering - Bring your customer service to the forefront of service providers in your market and give your customers a fresh look about you as a company.
Interested in providing service through Messenger or WhatsApp to your customers? Ask more about it on our chat!
---
Giosg Live Chat has now an integration with WhatsApp! Read more about it on our product news!