The brutal fact is that roughly 70% of shopping carts are abandoned and the number is most likely going to increase as more consumers shift to online and mobile shopping. By 2018 the expected value of mobile commerce will exceed six hundred billion dollars but the difficulty is that there are numerous potential causes leading up to mobile conversion rates being even lower than with desktop shopping.
This may sound like a challenging situation, but can actually provide a great opportunity for differentiation and competitive advantage if approached the right way. Because, no matter the channel, at the end of the day the problem usually roots in the same cause: Your online store fails to meet the needs of the visitor. As highlighted in this previous blog, most purchase funnels are still built on someone's best guesses of an optimal path. And, this doesn't really match with the expectations of today's customers as 70% of them say they want more personalized shopping experiences.
To succeed in the future, businesses need to rethink their customer experience. And what better time than now because getting into customer's head and finding ways to analyze their behavior enables enhancements. And, a rich and personalized live customer interaction and showcasing products in more engaging ways also contributes to a better customer experience and to higher conversion rates.
As a website visitor, we expect to get help. We accept cookies. You have the info, use it for my benefit! [Source: @giosgCom] #eCommerce ! Click to Tweet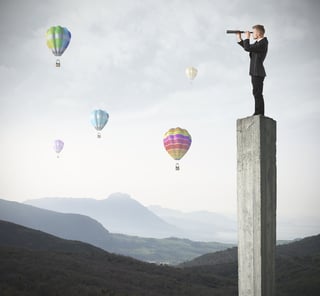 There is obviously room for improvement for, as discussed in a previous blog, although personalization has become a point of popular interest in recent years, we are not still fully grasping the potential of today's technologies in terms of creating tailored customer experiences. Too often we still hear the phrase: "imagine what this would look like in a physical store" instead of someone saying "this is what it actually looks like".
To move forward, maybe we should try changing our mindset? For could it be, that, instead of a threat, shopping cart abandonment is actually a great opportunity as it leaves us with no other option, than to constantly innovate and create new and more customer-oriented solutions for our online store?
Retailers need to concentrate in enabling individual customer experiences
Already many of our day-to-day activities today, like real-time ads on web-pages, are powered by machine learning. What machine learning does, is that it enables you to recognize different behavioral patterns from large data sets. This means that we can also use machine learning algorithms to detect those customers who need our assistance the most, meaning the ones who show signs of hesitation in making a decision. Quite often they only need a gentle nudge (e.g. further information via live chat discussion or free delivery offered) towards the right direction to feel comfortable enough to take the next step.
Retailers need to put themselves in the customer's shoes and start innovating. What kind of personalized actions, situational reminders or incentives, would customers appreciate? In an online store, we recommend that you first optimize the four online store shopping process categories where individual shopping experiences can be created in a more simple and easy way. This means that you start differentiating from the competition by e.g.
Using

promotions

like discounts, free giveaways and free test and return, to entice the customer

Making sure that all the complementary

services

like insurances and financing are also easily accessible for the customer

Offering flexible and convenient

delivery terms

and options like 1-day delivery, click & collect, free delivery for purchases over xxx Eur.

Inspiring

customers by using videos, blogs and how to use- instructions to give new ideas and teach about all the potential ways to use the product or service.
Sounds good, right?
If you want to know more about all the exciting possibilities for creating personalized customer experiences, check out our Features page for inspiration!
If you want to discuss taking your services to the right context for the right customer, just come and chat with us!