From a business perspective, it is probably safe to assume that the big win would be to get website visitors follow a path to closing a sale. This is also what conversion marketing is all about; finding ways to encourage customers to take specific action in order to convert them from visitors into buying customer.
The basic idea is quite simple and understandable to most people. Still, like discussed in our previous blog, there is a wrong and right way of doing conversion marketing. There is no point in wasting valuable time and money on guessing. Instead you should focus on innovating different actions you can give to non-converting visitors and let machine learning algorithms do the rest.
As a part of your conversion marketing strategy you should also take a closer look under the hood of your sales funnel. Getting traffic to your site is the critical first step but that is only when the real work begins. The most crucial thing, that many neglect, is that most of the conversion optimization potential happens post-advertising.

The situation now is that you spend a lot of time and money trying to get traffic to your site but then only about 3 % of this traffic actually converts. So obviously there is a lot of room for improvement! And the way to do it is onsite conversion optimization!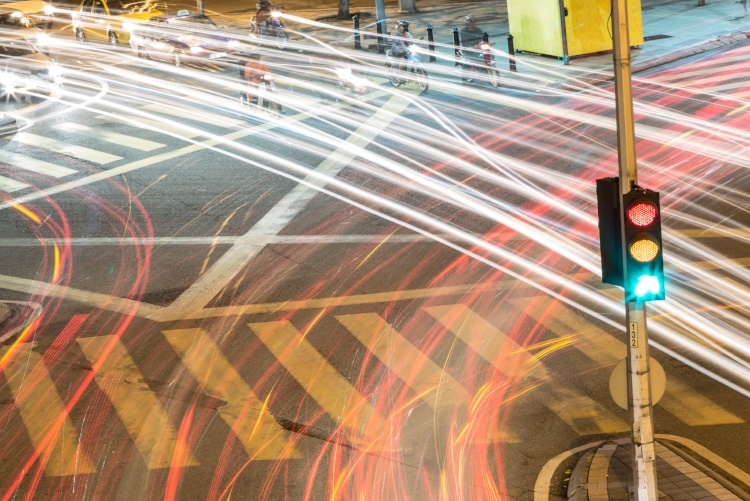 Give visitors the right information when they need it
By designing and implementing the right actions you can most effectively guide the visitors through the entire funnel and help them to become customers. What you need to do is to find ways to keep the visitor from second-guessing. So that you can make sure she/he completes a purchase order.
These days, the first touch point can be almost anything meaning that visitor's first interaction with you is not necessary the specific landing page you want them to visit. From the customer's perspective there should be no "wrong end" of the funnel to start with.
This means that, in order to optimize onsite conversions, you have to think about what visitors need in each stage of the funnel, what is the next level of information they require, and so on. Dead-ends are a big no-no! No matter what the page, visitors should be able to easily, and without multiple clicks and confusion, get all the information needed.
Learn how to optimize full funnel performance
At the moment, most of the conversion marketing is focused only on optimizing advertising (Read more ). This is such a shame, because in reality, your biggest conversion rate and Cost Per Acquisition (CPA) gains won't come from the new ad you have created, they come from optimizing all the following four (4) stages that come after that:
landing page

shopping cart

order review

payment pages
The key to success is learning how to optimize Cost Per Acquisition (CPA) in each step. Once you do this, you can expect to see some significant conversion improvements. And don't worry, this is not difficult, it's easy! Just make sure you always keep the big picture in mind, don't just optimize one stage at a time without frequently checking the whole funnel.
And, if you are not sure where to start you can always focus on solving your biggest problem first; where do you have the most significant performance drop-off? Remember that conversion marketing is a process and success is cumulative. Small improvements in each stage of the funnel can really add up and make a difference.
Next, learn more about how you can increase your conversion rates significantly from the usual 2-3% :
---