During the 8 years in business, giosg has transformed into a leading chat provider in Finland while challenging the top spot in the UK and Sweden as well.
In addition to acquiring customers, we have also built long lasting partnerships with resource partners and through integration partnerships. Moment Group is one of these partners and our shared history goes back 5 years already.
They offer a complete chat solution for their customers with chat agents. As our resource partner, Moment Group provides the chat agents and giosg functions as the platform. After 5 years, we thought it would be nice to round up what it has been like to work with us during this journey.
So we asked.
This is a story told by Pasi Toivokoski, Chief Chat Officer at Moment Group.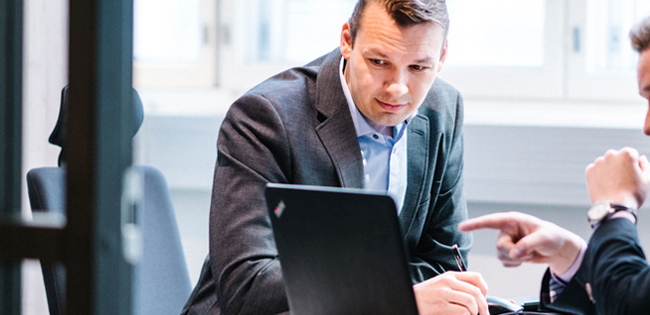 How did our shared journey start?
We were mapping potential chat partners in 2014. Back then, giosg was an interesting start-up company and we found giosg as the best option as our future partner.


What was the situation before working with us?
Before 2014 Moment Group didn't have a chat to offer for our customers. At that time, chats were just starting to gain popularity in Finland and we wanted to be among the first to provide one.


What appealed about giosg, why did we stand out?
Giosg stood out due to its various smart features compared to other chat providers and due to their energetic team. A meaningful and working collaboration is a true selling point.


What has your experience been in terms of partner relationship management?

The partnership works great- giosg represents their new software features very well and listens to our wishes on how the software could be further developed.


Can you share any success stories resulted from our partnership?
There are a lot of successes! A perfect example would be our public reference with autoverkkokauppa.fi and their 24/7 chat service, which collects the most leads on this planet. Chat supports the other functionalities in other channels like phone and email as well.


Have you seen concrete results from our partnership in the form of some metrics/KPIs?
Yes, to put it short. Both B2B and B2C sales leads have been collected from as much as 30-40% of all chat conversations. On online shops visitors who chat are 5x more likely to make a purchase compared to the ones who don't chat. Additionally, shopping cart value has increased by 15%.
With healthcare services, chats that handle the appointments, 30% of customers have got it done via these chats. The cancelled appointments in turn are sold onwards, eliminating the empty spots in schedules.


What hopes and dreams do you have of our partnership in the future?
We hope giosg continues keeping the profit centres like us in mind when forming their development plans. Basically meaning the situation where one agent takes care of multiple chats at the time. The software to accomplish this needs to be fluent, the interface must be efficient and the key performance indicators should be easily found.
Agree 100%! We appreciate and cherish our partnerships and the one we have had with Moment Group is something we love to share.
You can find your potential partners on our partner page or come chat with us directly!
Maybe in 5 years, we write the story of our journey.
---
About Moment Group
Each encounter is unique. Moment Group builds unforgettable moments and creates the best customer experience regardless of time, place, and channel. We are delighted to serve the most prestigious brands as well as demanding organisations that generate customer-oriented customer relationships.