A house DJ spinning his magic at 10 am on a Wednesday, is it a holiday party in Ibiza or the virtual MarTech Nordic event starting up?
If you guessed the latter, you must have been there yourself, and you are right! Welcome to the unparalleled TV and event experience: MarTech Nordic 2021.
Just as tropical as Ibiza, right?
MarTech Nordic set out to gather leaders in the marketing technology space ranging from marketing managers to sales executives to distribution managers.
This mission was a success as nearly 600 marketing colleagues joined the live event hosted by Finnish journalist Peter Nyman.
With a group of innovative thinkers from diverse fields present, we had deep-dive conversations on a variety of topics like artificial intelligence, user experience, and marketing-driven analytics.
So, what exactly did we learn about the present and future of marketing technology?
The rise of live shopping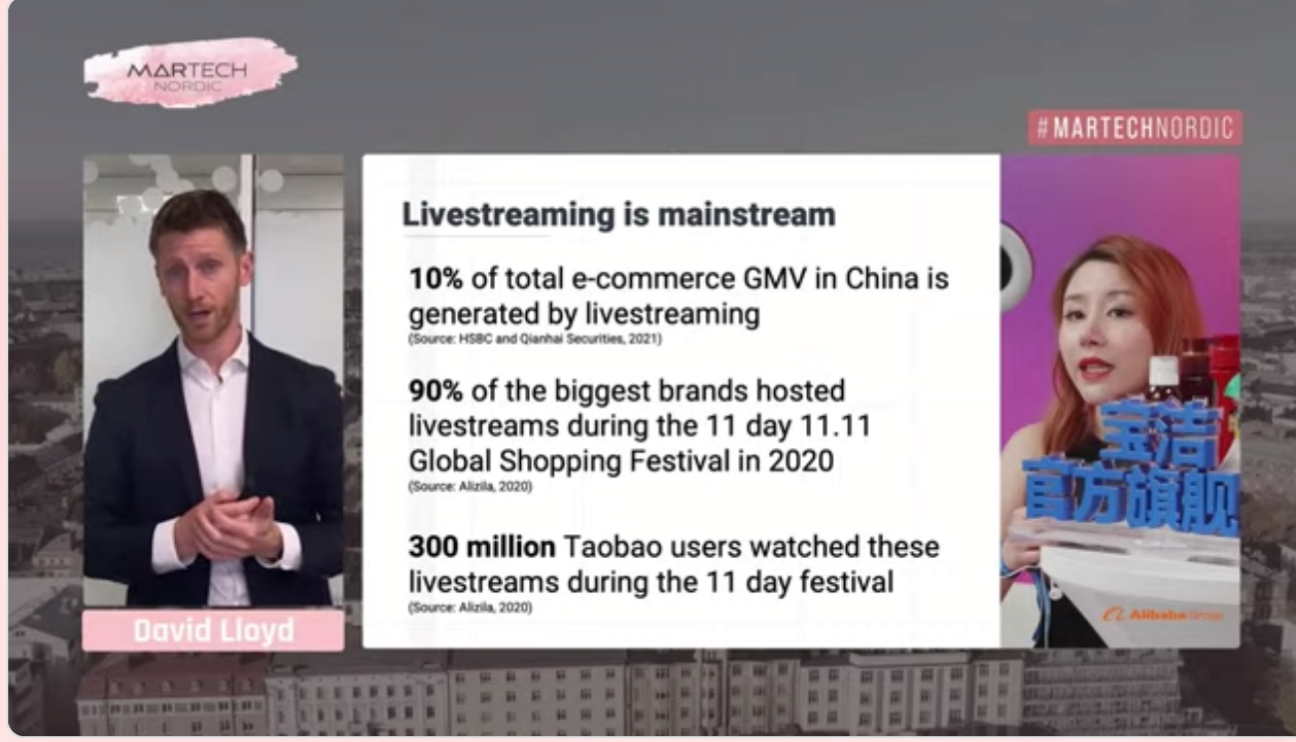 Immediately shifting our thoughts from Ibiza, David Lloyd of Alibaba Group directed our attention to China to consider the rapid eCommerce growth patterns they are seeing.
Of course, any growth in online sales cannot be mentioned without also acknowledging the positive effect COVID has had on it, but Lloyd assured us that even after the pandemic (eventually) comes to a close, eCommerce sales won't decline.
The average Alibaba user visits our platform now 9 times a day, it was 7 times pre-pandemic, he explained.
He put into perspective that more and more consumers are becoming "mobile-only" shoppers compared to "mobile-first." To capitalize on this trend, Alibaba has launched live shopping as a way to integrate online shopping with the best parts of physical shopping.
In fact, live-stream shopping accounts for more than 10% of eCommerce generated in China. Lloyd also shared that 90% of the biggest brands in China hosted live streams for shopping during the Global Shopping Festival in 2020.
Lloyd also mentioned the industry jargon "phygital", which means combining physical and digital to one experience. This can be done through AR or with gamification mechanics. For example, Alibaba has added avatars to their shopping platform that shoppers can use to try clothes on and go shopping virtually with their friends.
Are you ready to get phygital?
Data-driven marketing in a cookieless world
Data-driven marketing was an ongoing hot topic during the Martech Nordic. Many talks highlighted the role of quality data and first-party data in the future of marketing.
This is something you should keep in mind if you are looking for digital marketing jobs on Jooble or other job platforms.
"Data is a huge part of marketing and sales", said Heini Nuutinen, the transformation lead of Radly during her talk with Anna-Eerika Mattila, YIT's marketing manager.
Mattila also presented YIT's marketing transformation project that started in 2019 and that showed the way to inspiring data-based, always-on marketing.
"You should create a process and a routine around data," Mattila explained.
Tesco Bank's Chief Customer Officer Sigga Sigurdardottir and Head of Proposition Development Jake Bailey explained how data was in the center of their product development for the Tesco Clubcard Pay+.
"We spend time with 36 customers looking at what those needs actually look like," Bailey said. "We went shopping with customers, went to their houses and unpacked their shopping with them, interviewed them, asked about their financial position," he explained.
"We developed the product with the customers and for the customers," Sigurdardottir added.
3rd party cookie death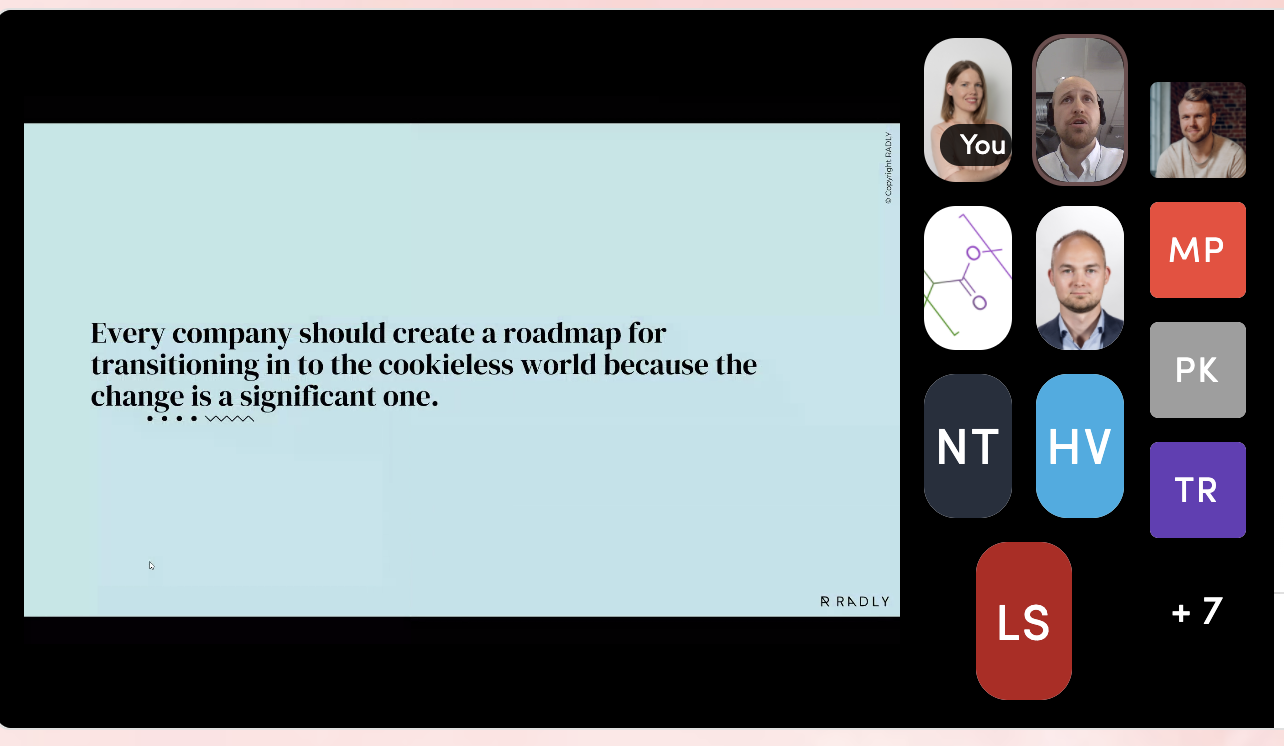 If you have yet to hear of the death of 3rd party cookies, Arjan van Hartesveldt of Team ITG and Bally Lotay of OneTrust were more than ready to dish out that spoiler.
First, Hartesveldt brought up the fact that the typical 3rd party data by way of cookies is no longer to be relied upon. So, where do you turn? 1st party data of course.
In the "age of permission," as Hartesveldt called it, the unique identifier of your website visitor is the email address. The best part about 1st party data is that it is distinctive, relevant, and of high quality.
Lotay went into further detail about replacing 3rd party cookies by breaking down the data. He illustrated that trust is key to reducing unsubscribe rates and increasing data size. Trust only comes second to price when it comes to the buying criterion of the customer.
According to Lotay, 97% of loyal customers report some level of trust, and "73% of consumers are willing to share personal information if companies are transparent in how it will be used.
Ville Fredrikson, Marketing Transformation Lead from Radly, went deeper into this topic during his deep dive on 3rd party cookies. He estimated that partnerships will become more important in the cookieless world.
However, choose your partners carefully.
"Quality over quantity. Something that creates value for both parties."
With the death of 3rd party cookies, will you look for more data partnerships?
The role of bots and humans in marketing and sales
"AI is challenging our own intuition, experience, and emotions" but it also helps take away decision-making fatigue. This statement shared by Markku Mäntymaa of Viomba encapsulates the beauty and gripe with AI we are facing.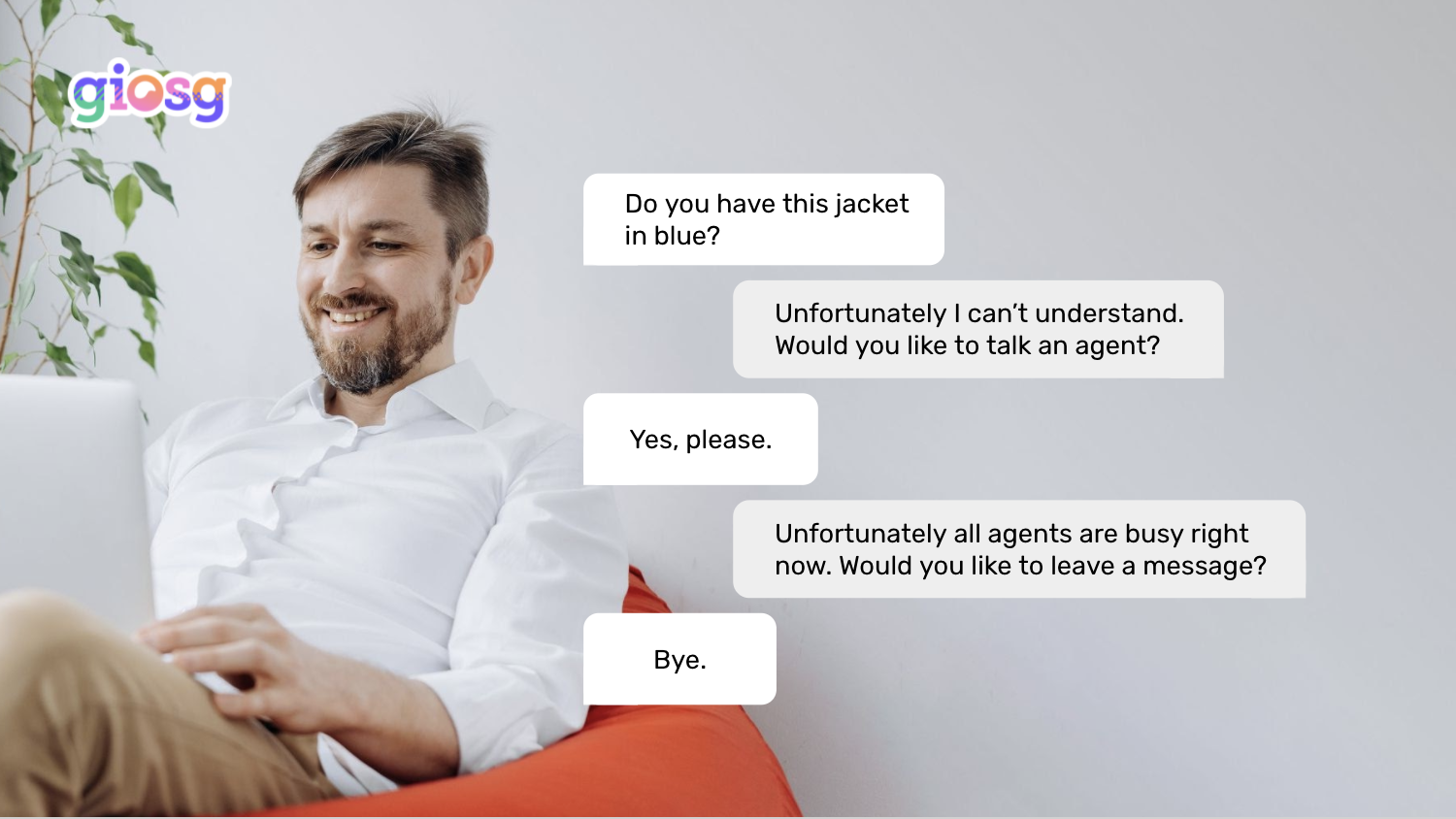 No matter how powerful AI is, bots are not going to take over our jobs quite yet. The limitation of bots was highlighted by giosg's UK Country Director Ari Nurmi during his presentation on the evolving role of humans and bots in online sales. Nurmi recently bought a car completely online for the first time in his life.
"This is something I never would've thought of doing before," he said.
It wouldn't have happened without the human touch on the car dealership website.
"Human salespeople can bring that additional value. If you can put the human resources into the right place that will pay dividends. ", he added.
Using game mechanics for an engaging customer experience
LeadFamily's Max Söderholm highlighted the role of gamification mechanics in engaging customer experience during his deep dive on "The Future of Omnichannel".
You need to invest in the tools to create a personalized experience, he said.
Söderholm presented the Danish grocery store COOP as an example of a company that has successfully used gamification in their marketing. They had slot games on their app where people could win small prizes such as chocolate bars.
On average the people that won would visit the stores one time more per week, Söderholm explained. They would bring 5 euros more profit each and when you multiply that with the number of winners, it added up to a big sum.
This all goes back to the trendy word "phygital," that Alibaba Group's Lloyd mentioned in his keynote speech. You can combine the physical and digital experience also in your offline stores. For example, Levi's has added digital screens in some of their stores where people can choose the products they would like to try on, Söderholm explained. This brings engagement, but even more importantly, data.
The store can see what customers are looking for and what type of products are popular. The store can react to that data by adding more of those types of products to their physical stores.
Sustainability data and data science
If you can't tell that data is the basis of marketing decisions, we had two more speakers to drive this home for us.
Have you heard of ESG data before? Well, Victoria Preger of Enento Group shared with us the importance of environmental, social, and governance data. Some examples of this type of data could be carbon footprint, supply chain statistics, and data security factors.
These types of ESG data ratings help compare companies within the same industry and also evaluate the total risk of the customer, like their reputation for example.
Our friends Lucas Galan and James Burnett of Flamingo Group guided us in how to apply AI and machine learning to everyday solutions.
They simplified it to "systematically extracting insight from data (and then applying) human intuition."
They were even able to demonstrate how their partner F1 Racing utilizes their AI data management.
Human-centred design for better customer experience
DHL's Nabil Maloui encouraged that Martech companies should actually focus on technologies second, despite the word being key to the industry. Instead, those in the martech industry should focus on what consumers are doing first.
This idea plays into the topic of human-centred design because you want to build an ecosystem in which consumers can thrive. An ecosystem that allows the consumer to have "speed, convenience, and control."
That's a wrap
Well, now we have made the picture of big data a little bit smaller with the help of these insightful MarTech Nordic speakers.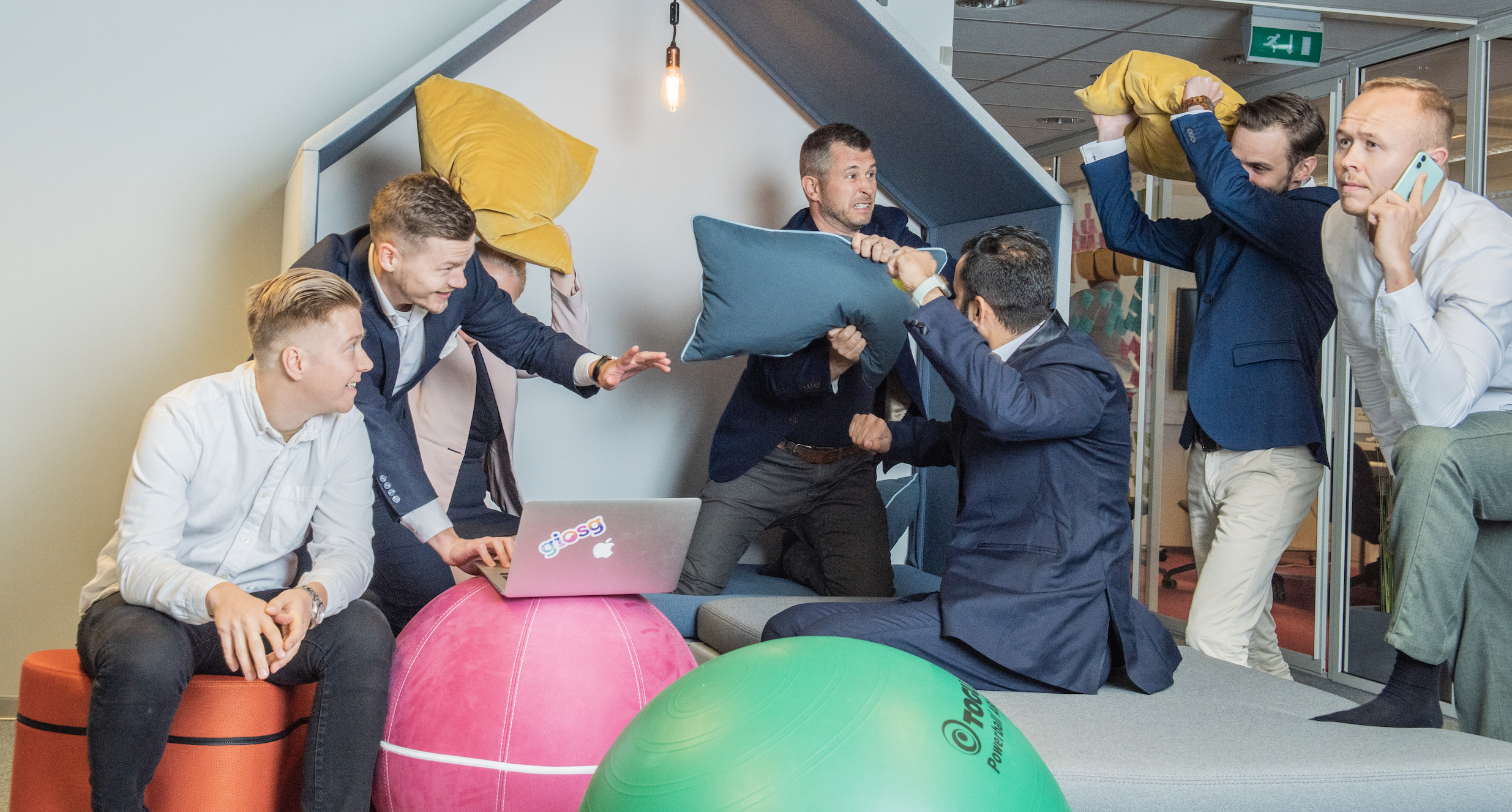 When it comes to using data to back up your marketing decisions, it's time to work smarter not harder.