Conversions. Conversions everywhere. The things we are all longing for - right? But as we blindly aim towards increased clicks and purchases, we simultaneously forget our all-important brand. We push people towards filling-up their shopping carts and forget to put focus on their overall customer experience which should represent who we are as a company. The eCommerce trend of recent years continues in 2019: customer experience is about convenience and personalization. These two in turn transform singular customer transactions into true customer engagement. How?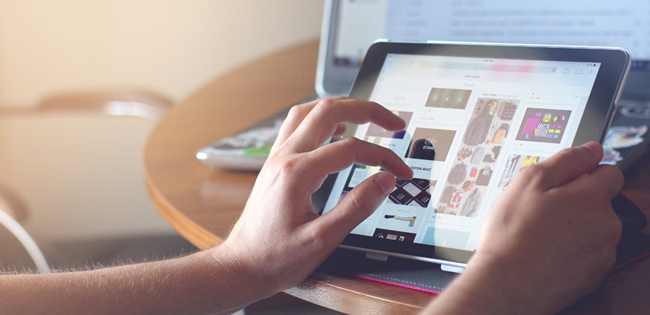 1. Focus on target audience
With target audience, I mean buyer personas. Even if you are seemingly selling for everyone, some kind of positioning and segmentation is always there. Take Amazon for example, who aim to sale to everyone - or perhaps only to the customer looking for cheaper prices, friendly service and trustworthy delivery. The key here is, not to be vague, be specific and your truly potential customers feel like they have come to the right place straight on your home page. They will start forming a perception of your brand straight away and in today's eCommerce world, you could only have one chance to impress. Creating buyer personas helps you to guide your content strategy from relevant and current products and beyond. Meaningful targeting is the way to start improving your customer engagement. Is your particular buyer for instance the one who buys flowers for Valentine's Day or a fancy dinner instead?
2. Proactive approach - Reminders & discounts coupons
The unwritten rule with eCommerce is that even if you have done everything "right", shopping cart abandonment still happens. Discount coupons and reminders are an excellent way to try to minimize this. However, remember your brand: offering discounts may not be suitable for all like premium brands - perhaps a reminder for the amazing benefits of a certain product instead?
"Psst... Remember to buy those Valentine's Day flowers - thank me later"
Discount coupons make your customers feel like you are giving your all to keep them engaged with your site and they feel appreciated by this recognition. Coupons work especially well for first time visitors, visitors with high value purchases in their cart and for visitors who have a previous tendency to abandon shopping carts. Reminders are best used when approaching a visitor with earned benefits or benefits yet to come due to engaging with your site and brand. They also personalize the shopping experience based on previous and current actions thus fueling customer loyalty and retention. Like this for example:
3. Show your value - Website design with AI
Don't make your customers guess what you offer and make it easy for them to figure it out. Step into your customer's shoes and check out what your eCommerce site tells you and where it takes you. The flow of your site is everything - the more effortless cross-cutting movement between different landing pages you have on your website the better. A coherent website design helps your visitors get the same feeling on every single one of your landing pages. This in turn makes your site look professional and trustworthy, as well as convenient and easy to use. Just like your brand - I suppose.
Design may give your customers the first impression of your site but AI is the one that engages them with your site. How? AI is built to increase your conversion rates with various engagement actions like:
proactive chat windows,
coupons and reminders,
customer reviews about the product your customer is viewing or
pop up videos explaining further info about the product among others.
Make your customers feel welcome and informed. Your website is your design home and AI is the butler making sure everything is okay with your guests.
4. Listen to your customers - Based on data & feedback
The ability to give feedback gives your customers the feeling of appreciation and a sense of care. Google gives us dozens of tools to collect that feedback but what you do with it once you have it - that is the differentiating factor. We wrote earlier about how feedback can easily be used to develop website or create marketing material. Just rely on data derived from your customer service channels like live chat.
Listening to your customers based on data will keep your eCommerce site updated, user friendly and engaging while leading to increased conversion rates. Track your bounce rates, visitor traffic and conversion rates per landing page. Analyze the products your customers abandon in their shopping carts and the average purchase values. Do these and you will at least know the following:
Which product descriptions need development?

bounce rate, shopping cart abandonment

What kind of page is not working - and what is?

bounce rate, visitor traffic, conversion rates

Do you guide your visitors to the right direction that increases engagement?

visitor traffic, conversion rates

What kind of products should you highlight on your site?

visitor traffic, average purchase value
It's all about listening your customers but in a 2019 way. Feedback and the tracked data give essential insights to your brand as well. If you put your marketing efforts to establish yourself with a premium brand identity but 90% of your customers are looking for the cheapest option - time to take it back to the drawing board and brainstorm? If 90% of your customers buy shoes from your online shop, why put images about books on your homepage? Remember that consumer generated brand image and company generated brand identity should be a coherent partnership.
5. Live chat
Live chat belongs to a modern online customer engagement strategy. Those popping chat windows are not only for customer service but for selling and overall customer support. They play an essential part in collection of the Voice of the Customer (VoC) and also give the most convenient platform to present your company's own tone of voice. Your tone tells a lot about your brand and can possibly be the only direct point of valuation your customers have on you. So don't be boring - know how to interact.
As an eCommerce provider, increased engagement causes reduced shopping cart abandonment, at least with live chat. This subsequently increases our beloved conversion rates - we convert more, we sell more. During this age of conversion driven approach, we should remember to cherish our brands and not put them on hold. Why? For starters, our brand brings us long term value and personalizes the shopping experience. In the turmoil of eCommerce - let's just not forget it is there.
---
Interested to learn how AI-powered tools can help solve pressing issues online?
Have a look on our free whitepaper!