In an initial implementation meeting with a customer, clear goals and KPIs for a chat service are always planned. The most common early stage goals often include characteristics like:
Sales orientation
Involvement to a multichannel customer service solution
Supporting role in other functions like helpdesk, recruiting, online store, booking etc.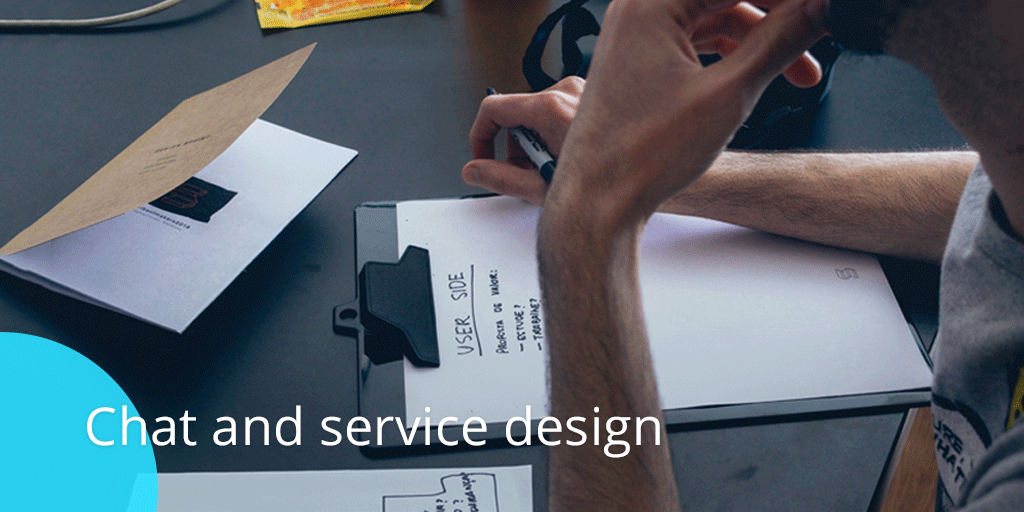 Tracking Chat via Tags
The agreed chat goals are tracked via reports and conversations can easily be distributed into pre-designed categories, or tags, according the content. The Moment Maker (the service agent) already chooses the most suitable tag during the time of the conversation.
However, part of the conversations don't really fit into any of the agreed categories, so they are tagged as Other-conversations. The value of these Other-conversations can be easily forgotten, when monitoring goals and indicators.
But what are these Other-conversations? Here are some examples - as mentioned by our customers.
Chat creates material for marketing
Our business customer in the construction industry recently added chat to their website. The purpose was to collect sales leads and assist the online store visitors. The initial goals were successfully achieved. There were around 500 conversations per month, of which 20-25% were leads. "Other" conversations had a share of 30%.
Two months after starting the project, we, together with the company management, went through the Other-tagged messages
It turned out that most conversations had, were about the end customers sharing their positive feedback i.e. how well an ordered project was going for the company and subcontractors as well as how easy new products were to use. It came as a surprise, that satisfied customers wanted to tell about different project phases and accomplishments via the company's chat service.
The marketing team was able to produce dozens of customer success stories thanks to the positive feedback given by enthusiastic end customers. No longer was there a need to approach end customers via different channels to ask whether they were satisfied with the products and services or with the subcontractor's ability to serve them.
That's why, collecting customer stories became one of the goals in the chat service.
Website development
Large manufacturing companies often have multiple persons of contact. Country managers, product managers, specialists in different product segments, sales managers, regional sales personnel, you name it. All this information can be found on the company website, but finding exactly the right contact person can be tricky.
In this case in particular, the customer was not aware of the challenging website situation before implementing the chat service.
The chat service was first acquired in order to get B2B leads and to ease communication with bigger customers. The aim was to offer a new communication channel for bigger customers and to make it possible to get new potential partners and subcontractors.
There were nearly 300 conversations per month, of which 10-15% of these were valuable B2B leads. As much as 40% of all conversations were Other-conversations. It was time again to read the conversations through with our customer. So what did we find?
We quickly noticed the problems surrounding the website. In one of the chat conversations, people asked about the right contact person for a current project. They wanted to know who out of 30 possible project managers, they should contact concerning a specific project in the South of Finland. As the contact persons weren't divided regionally on the website, this was not possible. To add to this, the previous contact person handling the matter wasn't working in the company anymore and last person contacted call was actually in situated in Lapland.
Through their chat, the company received ten other proposals to develop the websites functionality and structure. These insights were not only valuable but necessary. The main way they received tips was via chat, even though their customers could have just as well called or sent them an email.
The website development project began and the challenging situation was quickly fixed.
A tip - Chat reduces the traffic in other channels
Did you know that according to the research conducted by Moment Group in 2016, by opening a chat service on a website directed to consumer customers, companies were able to:
Reduce the amount of customer service phone calls by 10%
Reduce the amount of email traffic by 20%
Only meaningful interactions!
If you know any Finnish, please check out the original text here!
---
About the author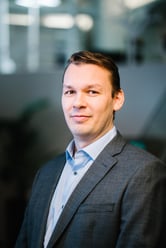 Pasi Toivokoski operates as a chat specialist for Moment Group. With his own team he has designed and executed dozens of chat services for his customers online.
The typical goal for a chat service is to get additional sales and new customers. In addition, Pasi has expanded the ways to take advantage of the chat to reach other goals as well and is optimizing the chat to work smoothly among the other customer service channels.
---
Psst, if you are interested in customer experience and its building blocks like a live chat, check out our whitepaper below!