The new technology wave in the travel industry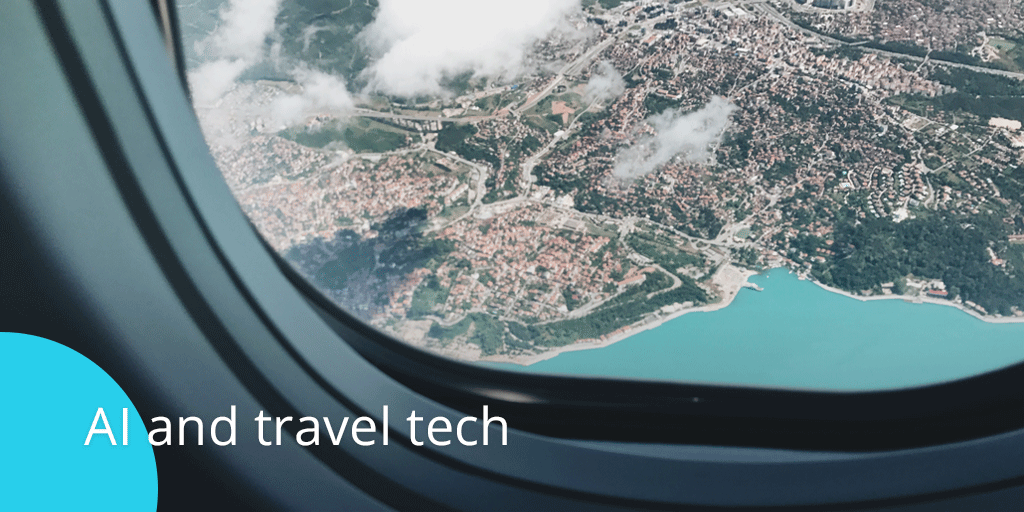 The modern consumer craves experiences carefully tailored to their preferences, I am a big fan of being able to save my favourite homes on AirBnB or read reviews of people like me in Booking.com. I want recommendations of cool restaurants for my upcoming trip and promotional emails for discounted flights to places that I visit regularly. Technology is enabling brands to deliver these increasingly personalised experiences, but more specifically, technology in the form of artificial intelligence (AI).
We have found that often, companies are inundated by technical terms - AI, VR, Machine Learning, they understand that they're important, but they don't know how to apply it to their business, how to operationalise the technology to make a difference to their bottom line, so we've taken a closer look into how AI is being used, in practical terms, in the Travel industry. AI allows brands to analyse thousands of online behavioural patterns and interactions and come up with predictions to make each customer's online experience just that little bit more personal. It is benefitting travel companies by improving customer loyalty and optimising every online action to bring down costs. Customers experience a better service, companies profit, it's a win-win situation.
From Google Maps to chatbots and personalised travel ads, the growing presence of AI in the industry is not showing any signs of slowing down. And it all started, as with most technological innovation, with the rise of the internet and connectivity, the internet has improved every aspect of travel and sped up its processes, you can now research and book pretty much anything you want online, and you are able to do it within minutes. With this large amount of people online at different stages of the travel purchase journey, companies have been able to gather vast amounts of useful customer data. They now have much more insight into travel habits, which in turn helps technologies like AI evolve and become more efficient. And as a player in the industry, if you are not keeping up to date with these innovations, be sure that you will struggle to compete with the increasingly personalised propositions out there. So pay attention:
There are two main fields where AI is really changing the industry: machine learning and virtual assistance.
Machine learning can be understood as the automated sales assistant the travel industry was in desperate need of. It can help with anything from helping customers with bookings and check-ins to automating processes and improving customer service jobs. It has helped to speed up processing times and left less room for mistakes. To give you a practical example, machine learning is how you receive automatic hotel recommendations in a city where you have just booked a flight to, filtered according to your preferences. Making your search process a whole lot easier.
Machine learning can also open doors to new revenue streams for travel companies. The ability to track how people behave on your website, enables you to tailor their browsing session to fit their needs. Do they need live assistance? Will a promo code tip them over? Do customers typically drop off on a certain page? By improving their Customer Experience, you're in a much better position to increase your online conversion.
Virtual assistance has also hugely improved as a result of technological advances, as a market we have understood that bots are best used in combination with human assistance. The bots answer the frequent, easy questions, and leave the more complex bits for your agents. Maintaining the right balance between automation and human contact is extremely important. What's more, virtual assistants are a valuable opportunity for companies when done right, imagine being able to go "Alexa, find me the cheapest flight to Hawaii in September" and have a list of suggestions at the tip of your fingers. Virtual assistants could also have the ability to optimise journeys based on your preferences. The opportunities are endless.
The way in which companies embrace these innovations will determine if they stay ahead in the market. We've given some examples, but be creative, there are millions of ways in which you can use customer knowledge to deliver better, more personal online experiences that will make you stand out in a crazy overcrowded market. Tech is just jargon until you start applying it to your business, so what are you waiting for?
---
Interested in reading more about customer experience? Check out our whitepaper below!